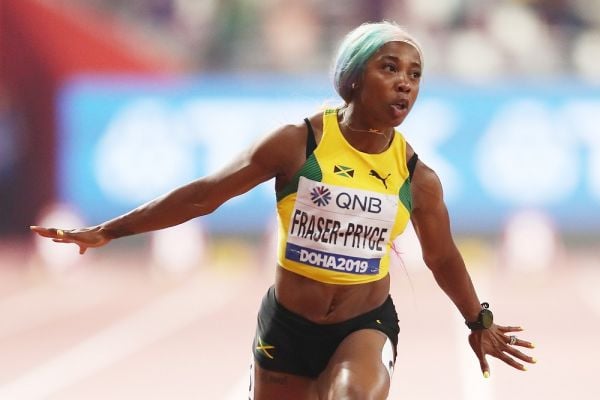 Jamaican track and field super-star Shelly-Ann Fraser-Pryce returned to competition on Saturday (11) with a strong performance in the 100m race at the Velocity Fest meet in Kingston.
The 10-time World champion, Fraser-Pryce, who competed in her first meet since winning the global title in Doha in 2019, clocked a world-leading time of 11.00 seconds running into -2.2 m/s headwind.
Women's 100m Results (wind: -2.2)
1 Fraser-Pryce, Shelly-Ann Nike 11.00
2 Forbes, Shashalee Sprintec 11.49 
3 Strachan, Anthonique Mvp 11.84 
4 Nanda, Srabani Mvp 11.88
In the women's 200m race, Shericka Jackson (22.89) defeated Elaine Thompson-Herah (22.98). The women's 200m had a strong headwind of -2.2m/s.
Tajay Gayle the reigning World champion, produced a massive but wind-assisted (+4.5m/s) leap of 8.53m. His best legal jump was 8.23m (wind: +1.6). Tissanna Hickling won the women's long jump with 6.60m.
Shanieka Ricketts, a World championships medalist leaped 14.11m to win the triple jump.