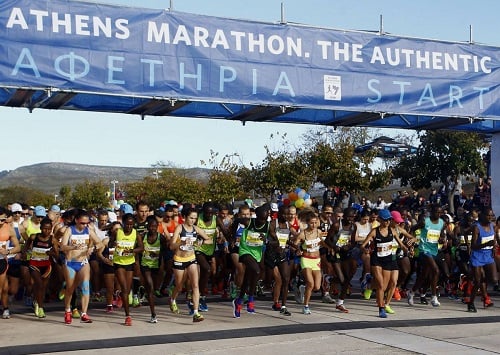 The 2019 Athens Marathon the Authentic is Sunday, November 10.  Here is how to watch and follow live the 2019 Athens Marathon.
Watch live on EPT Sports from 9:00 am local time
Kenyans Daniel Muteti and Rhonzas Kilimo will attempt Athens marathon course record. Muteti will try to beat compatriot's Felix Kandie's men's course record of 2:10:37 set in 2014 while Kilimo will try to improve women's course record of 2:31:06 set by Lithuania's Rasa Drazdauskaite's back in 2010.
The challenging marathon course is the same course used in the 2004 Olympics in Athens and it covers the same ground that the legendary Athenian soldier Phiedippides ran from the battlefield of Marathon to Athens to announce the defeat of the Persians more than 2,500 years ago.