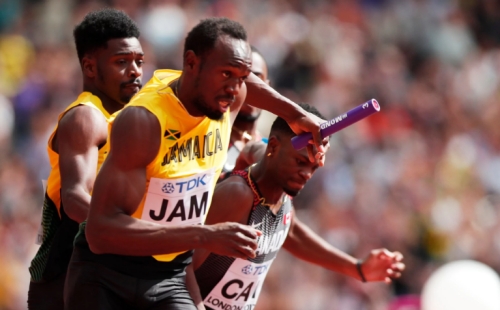 image source: telegraph.co.uk
World Athletics Championships 2017: Usain Bolt will run his last race on Saturday at London Olympic stadium after Jamaican team qualified for the 4x100m relay final.
Usain Bolt anchored the Jamaican 4x100m team to victory in heat two in 37.95 seconds.
The United States squad set the fastest time in the world this year by claiming heat one in 37.70 seconds.
The men's 4x100m heat is scheduled at 21:50 British Standard time.
Men's 4x100m Finalists
2 CANADA
3 TURKEY
4 UNITED STATES
5 JAMAICA
6 FRANCE
7 GREAT BRITAIN & N.I.
8 PR OF CHINA
9 JAPAN JPN JPN