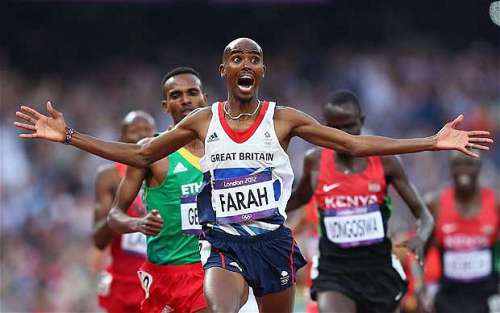 According to trackalerts.com the 4-time Olympic champion Mo Farah will travel to Jamaica in June to compete at the 2017 Racers Track Club Grand Prix.
Farah, who has decided to end his track career after this year's world championships, will join Usain Bolt and other star athletes at Racers GP.
"Mo Farah – for the meet dubbed, 
"Salute to a Legend (Usain Bolt), who will retired from track and field this year." The race director and Racers TC Glenn Mills revealed to media on Friday.  
Other super stars to compete at Racers GP are David Rudisha, the two time Olympic champion and world record holder over 800m  and Wayde van Niekerk the world record holder and Olympic champion over 400m.