• David Rudisha to start his 2016 campaign with two meets in Australia in March

Posted by:
Watch Athletics
Thursday, 18 February 2016
David Rudisha is set to compete in two Australian Athletics Tour (AAT) meets in March as he continues to prepare for the Rio Olympics.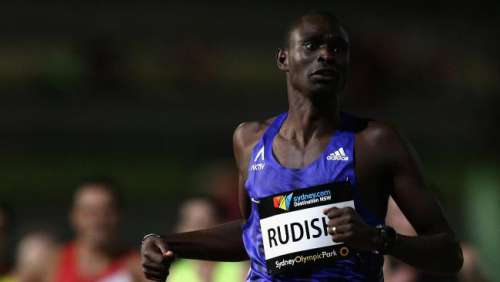 World record holder in 800m (1:40:91) will open his Olympic season on March 5 at the IAAF World Challenge meet in Melbourne. The second meeting for the Kenyan track star will be on March 12 at the Perth track classic.
In both races Rudisha will face Australia's top mid-distance runners like Jeff Riseley, who has already qualified for Rio Olympics, Alex Rowe who equalled national record of 1:44.40 in 2014 and Joshua Ralph, who set his personal best of 1:45.79 last year in Belgium.
"Australia has some great 800 metres runners who are still looking to qualify for Rio,
"I'm sure we will have a good race and if I can assist in improving the qualifying opportunities for some of the younger runners then I am happy." Said 2012 Olympic champion Rudisha.
Last yea in Beijing Rudisha regained his world title from 2011 after after battling a hamstring injury for nearly 2 years.