• Bolt to run at London Diamond League
World's fastest man Usain Bolt will travel to British capital next July to compete at the London Anniversary Games.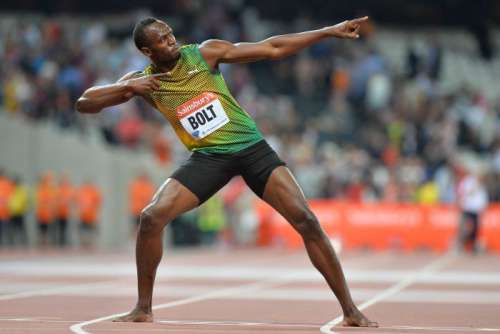 After competing successfully at this year's London Anniversary games, Usain Bolt managed to beat his biggest rival Jastin Gatlin and to defend his world 100m and 200m titles at World championships in Beijng in August.
The London anniversary games will be the last competition for Jamaican superstar before heading to Rio Olympics.
"I first competed in the London Grand Prix in 2005 when the event was in Crystal Palace," Bolt said. "This will be my ninth time to compete in a city I know very well. There are a lot of Jamaicans living in the UK and I always get great support – it is like my home away from home."
"I know the athletics fans in London are very knowledgeable and passionate about track and field and will come out in force and create a great atmosphere like they always do," He added.