• Van Niekerk & James to battle for DL Trophy

Posted by:
Watch Athletics
Tuesday, 01 September 2015
Newly crowned world 400m champion South Africa's Wayde van Niekerk and Grenada's Olympic champion Kirani James will line up on Thursday, Sep. 3 in Zurich to battle for Diamond League Trophy and a prize of USD $50,000.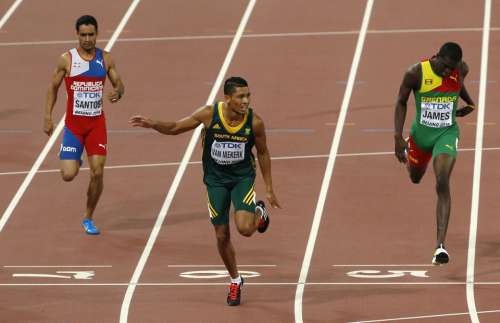 Van Niekerk shocked everyone last week by beating defending world champion LaShawn Merritt and Olympic champion Kirani James in the men's world championships 400m final by clocking a sensational world leading and African record of 43.48 seconds.
In Zurich we will see Beijing world championships 400m final rematch as American LaShwan Merritt will also line up in the 400m race.
Kirani James is currently leading the Diamond race with 10 points followed by Van Niekerk with 8, so there will be a fierce battle between both as the winner will go home with a Diamond Trophy and a prize of USD $50,000.
Kirani James and Van Niekerk have scored three victories in Diamond League meets this year. In case case of equality on points, the number of victories decides, if there still is a tie, the better result at the Final decides the winner.