Former world record holder Asafa Powell will be competing this weekend at annual Penn Relays.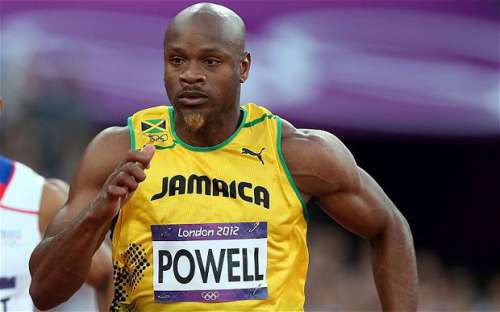 The 33-year-old Powell will represent team Jamaica in 4x100m along with Nesta Carter and Michael Frater. Last two together with Usain Bolt took sprint relay gold at 2012 London Olympics.
Last time Jamaican team won Penn Relays 4x100m (USA vs the World) was back in 2011 when they defeated USA with a time of 38.33 seconds. That year Jamaican team consisted of Asafa Powell, Michael Frater, Nesta Carter and Steve Mullings.
In 2010 anchored by Usain Bolt Jamaican's set Penn Relays record of 37.90.
This year's 4x100m at Penn relays will see another clash between USA and Jamaica. Last year USA defeated Jamaica by only 0.01 seconds.
Team USA 4x100m roster:
Men's 4x100m*
Ryan Bailey (Los Angeles)
Justin Gatlin (Clermont, Florida)
Sean McLean (Raleigh, N.C.)
Maurice Mitchell (Overland Park, Kansas)
Joe Morris (Tualatin, Oregon)
Mike Rodgers (Round Rock, Texas)
Justin Walker (Slidell, Louisiana)
Isiah Young (Oxford, Mississippi)
*all athletes also available for 4x200m pool