Olympic champion Ivan Ukhov and defending world champion Svetlana Shkolina kicked off their season in the city Novocheboksarsk, Russia.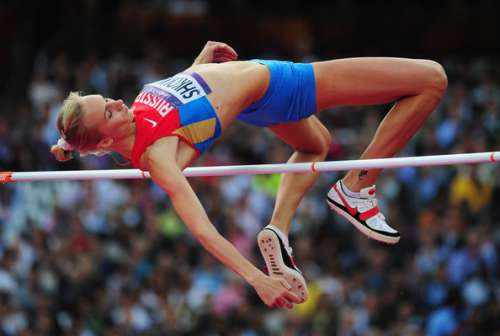 On Friday, January 15, the Moscow World Championships gold medalist, Svetlana Shkolina, after taking off one year from competing, in her opening meet cleared 1.95m. Skolina's winning mark is currently best in the world.
In the men's high jump contest London Olympic games champion, Ivan Ukhov, jumped 2.30m to win the event. World leading mark belongs to Italian high jumper Marco Fassinotti with 2.32m.
Ukhov and Skolina will compete next weekend on January 24 at Hustopece high jump indoor meet.
In the women's pole vault, European champion, Angelica Sidorova, and European championships bronze medalist, Angelina Krasnova, met face to face.
Krasnova won the event with 4.60m leaving Sidorova in second wit 4.50m.
-->