Genzebe Dibaba Targets 5000m World Indoor Record at XL Galan Meeting

Posted by:
Watch Athletics
Wednesday, 14 January 2015
On February 19, the world indoor record holder in 1500m and 3000m Genzebe Dibaba will chase the world indoor 5000m record at the XL Galan meeting in Sweden's capital.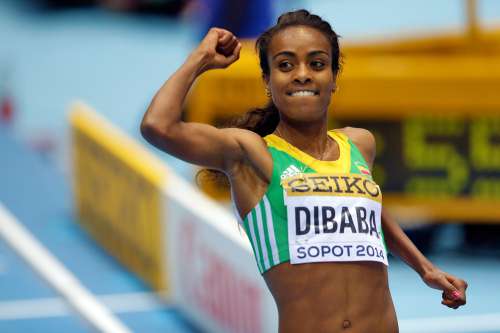 Last year Genzebe Dibaba lowered Defar's 3000m world indoor record at XL Galan meeting cloking 8:16:60. At this year's XL Galan meet the 23-year-old Dibaba will try to defeat Defar's 5000m world indoor record.
In 2009 Meseret Defar set the current world indoor 5000m record of 14:24:37 at XL Galan.
The Ericsson Globe indoor facility has seen a total of 15 world records fall with three of them at 5000 meters.
Genzebe Dibaba at last year's world indoor championships in Sopot, Poland took gold in 3000m race.
For more XL Galan meet info visit official page here>>
-->