Olympic high jump champion, Ivan Ukhov, will open his 2015 indoor season at Hutsopece high jump meet in Czech Republic on January 24.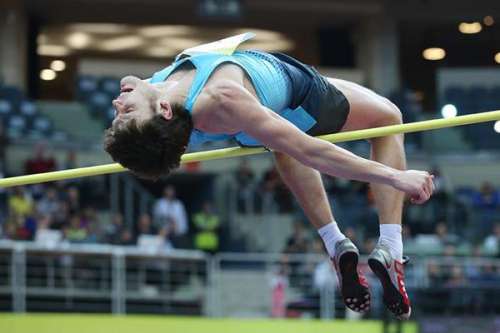 The 5- time Hustopece Grand Prix winner Ukhov expects a good mark in his opener as he says he has made a major progress in his training while preparing for 2015.
" My taining is going well, I think I can open the season with good mark , "Said Ukhov.
" Hustopeče is like my second home. Im' not planning to compete in many competitions, so I just want to prepare well for each of the competitions".
In 2014 season, Ukhov equaled the European high jump indoor record by jumping 2.42m at Prague indoor meet on February 25. At the world indoor championships in Sopot, Ukhov won silver medal by clearing 2.38m. At Doha Diamond league meet on May 9 Ukhov set his life time best mark outdoors of 2.41m. Ukhov has cleared 2.40m and more five time in his career with 4 of those marks achieved indoors.
Ukhov is planning to conclude his 2015 indoor season in March at the European Indoor Championships in Prague.
Ukhov's top 10 all time performances

| | | |
| --- | --- | --- |
| 2.42m indoors | Praha | 25 Feb 2014 |
| 2.41m indoors | Chelyabinsk | 16 Jan 2014 |
| 2.41m | Doha | 9 May 2014 |
| 2.40m indoors | Athína | 25 Feb 2009 |
| 2.40m indoors | Arnstadt | 8 Feb 2014 |
| 2.39m indoors | Moskva | 28 Jan 2007 |
| 2.39m | Cheboksary | 5 Jul 2012 |
| 2.38m indoors | Banská Bystrica | 4 Mar 2010 |
| 2.38m indoors | Hustopeče | 29 Jan 2011 |
| 2.38m indoors | Banská Bystrica | 9 Feb 2011 |
-->