Great Britain's currently best 800m runner Andrew Osagie has high hopes for 2015 season as he believes himself he can beat the best in the world.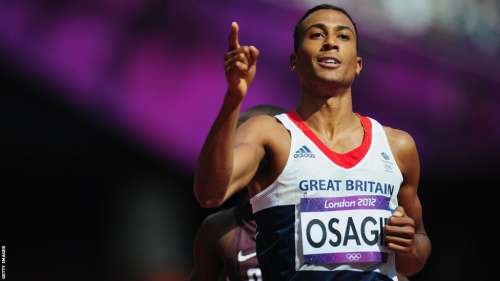 The 26-year-old Osagie, who has won twice world indoor bronze medals in 800m has overcome several injuries and is looking forward for a record-breaking season.
Coming into the 2015 year Ossagie believes he can do big things at the Beijing World Outdoor championships that will take place from August 22 to August 30.
"100 per cent, I can beat the best in the world," he said. "I love championship races. I always seem to step up, improve or run a seasons best at a championships".
"You need to win things to be remembered. I'd love to win things more often. I'd love to get back to there and take it from there.
"To say the records are easy is a massive disrespect but they're three attainable records.
"I could do them in one season if the races all fall in. I'll definitely be close. Its one of those things where I'd like to get my name in the record books. It gives confidence moving forward." Said Osagie.
At the 2012 London Olympics he clocked personal best of 1:43.77 in the 800m final and took 8th place. The time he clocked at London Olympics final would win any past 800m Olympic finals.
-->