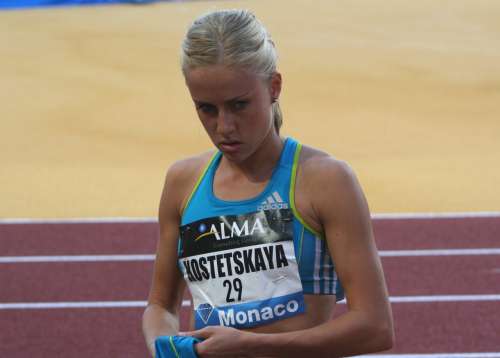 The IAAF announced on Tuesday that the Russia´s one of the most talented mid-distance runners Yekaterina Kostetskaya´s doping sample retest from the 2011 Daegu World Outdoor championships showed adverse results.
Kostetskaya at the 2011 world championships finished in fifth place in the 800m final. At the London Olympic Games, the 29 year old Russian, who is wife of Australia´s pole vault Olympic champion Steven Hooker, finished in 9th place.
She holds personal best times of 1:56.67 in 800m from 2008 and and 3:59.28 in 1500m from 2012. Both personal best marks were achieved at the Russian outdoor championships.
Kostetskaya was charged under IAAF rules for the "use/attempted use of a prohibited substance/method" at the 2011 world championships in Daegu.
Article Source: http://www.smh.com.au
Image Source: LINK

-->