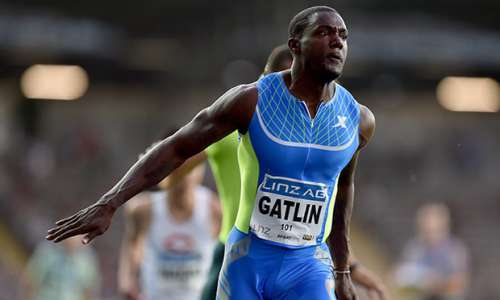 Moscow World championships silver medalist and this years fastest 100m man, Jastin Gatlin, extended his unbeaten streak ten on Monday night at the International Gugl Games meeting in Linz, Austria.
Gatlin won the race in 9.82 seconds, bettering the meeting record by 0.12 seconds. The previous meet record was set by Davidson Ezinwa of Nigeria in 1994. Gatlin's 100m run was also the fastest ever on Austrian soil.
Second place finisher Mike Rodgers of the United States clocked 9.92 while Ryan Bailey took third in 10.12 as Americans swept the podium.
In the women's 100, Carina Horn of South Africa and Carrie Russel of Germany shared victory in 11.21. Shalonda Solomon of United States trailed by 0.04 in third.