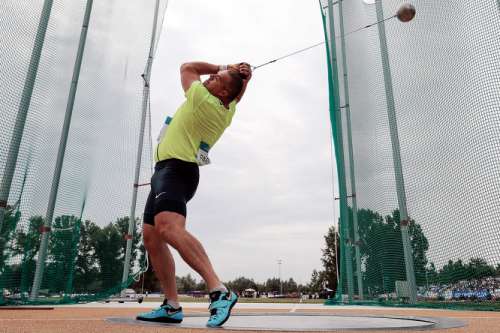 London Olympics hammer throw champion Krizstian Pars of Hungary impressed his home crowd with his lifetime best performance at the Gyulai Istvan memorial in Pukas Frenec stadium in Budapest on Tuesday Evening. 
The hammer throw competition was between Pars and his biggest rival Pawel Faydek of Poland. Faydek took the lead in the second round with a magnificent throw of 80.73m to which Pars responded with a toss of 81.65m in the third round taking the lead. In the final round Pars made home crowd to roar again as he set his life time best and world leading mark 82.49m. Faydek stayed in the second with his 80.73m in the second round while Dilshod Nazarov of Tajikistan took third place with 80.24m.
"The circle was very good and I'm happy to set a PB. Based on today's competition, I don't think a throw above 83 metres is out of the question," said the two time world championships medalist Pars.
The women's competition was won by Poland's Anita Wlodarczyk, who managed to throw in the 6th round 75.53m defeating world record holder Germany's Betty Heidler, who was leading up to that moment with 75.34m. Another German thrower Kathrin Klaas concluded the podium with 74.62m toss.
SEE MEN"S AND WOMEN"S HAMMER THROW RESULTS HERE>>