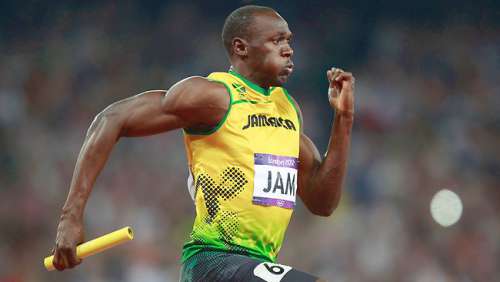 World's fastest man Usain Bolt said on Wednesday that he is available for the Jamiacan 4x100m relay team for this year's Commonwealth Games.
"I am not ready to compete at the Jamaican Championships this weekend but I have informed the JAAA's that I am available for selection for theCommonwealth Games in Glasgow and have submitted the relevant documentation. 
"I do not wish to take the place of anyone who qualifies this weekend in an individual event but am available for relay duty if the selectors feel I can be an asset to the Jamaican team in Glasgow. 
"I have received lots of requests, invitations and messages of support from my fans in Scotland who are looking forward to a great event," said Bolt. 
Usain Bolt, withdrew from his first scheduled meet in Ostrava on June 17 due to lack of form. Bolt's preparation for this year was affected after he injured his foot in April and had to undergo several treatments to be fully recovered. Usain Bolt is entered in the GP in Warszawa, Poland on and Diamond League meet in Zurich on August.
The Jamaican National Trials started on Wednesday and will last until Sunday June 29.
Article Source: http://www.edinburghnews.scotsman.com/