An impressive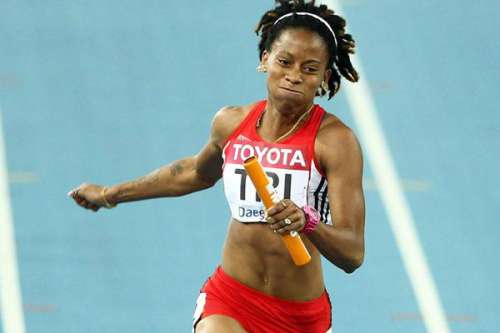 world leading mark of 10.85 seconds in Port of Spain, Trinidad & Tobago over the weekend achieved Michelle-Lee Ahye at the Trinidad and Tobago national senior championships.
The 22 year old world indoor championships 60m dash finalist clocked 2014 world's best  mark of 10.85 seconds in the semi finals and the second fastest time of 10.88 seconds in the final.
Janeil Belillle set a new national record of 51.83 in the women's 400m final.
Another superb performances in Port of Spain came from Olympic medalist Richard Thompson, who broke his national record with a world leading mark of  9.82 (+1.7) in the 100m. The second place finisher  Keston Bledman clocked 10.00 and Darrel Brown who took third posted 10.05 seconds.

In the men's 110m hurdlesWayne Davis Jr. impressed with his winning time of  13.21.
The men's 400m final needed a close look at photo-finish as Renny Quow narrowly by 0.004 defeated Lalonde Gordon both 45.08. The third place took Jarrin Solomon with 45.59.