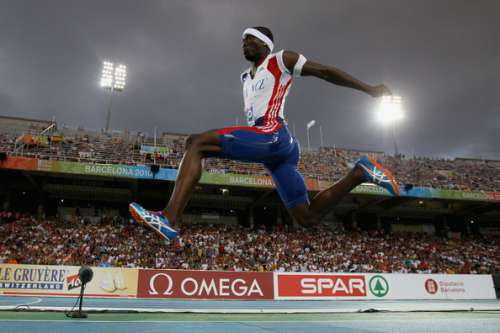 Frenchman  Teddy Tamgho, who won the Moscow world championships gold in triple jump has been banned for a year for missing three out-of-competition doping tests.
Tamgho, who set history's third all time mark of 18.04 in Moacow last year is banned until March 17, 2015.
Since the 25 year old triple jumper did not deliberately missed the doping tests he received only one year ban instead of two said French Athletics Federation chief.
Tamgho currently is not training, but is undergoing a treatment for his tibia that he fractured in past November in one of his practices.
Three year ago Tamgho was banned for 1 year after he was involved in a fight with a female athlete.