American sprinter, Justin Gatlin, continued his 2014 win streak with a massive win over 100m and a new world leading mark of 9.87sec at the IAAF World challenge meet in Beijing on Wednesday (21).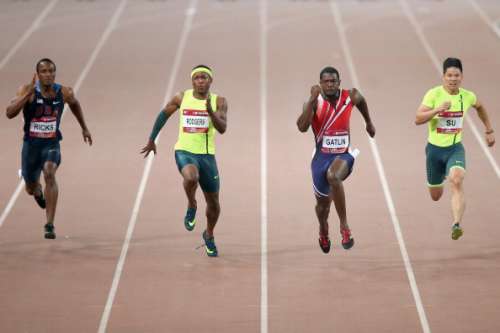 1.Men's 100m: Justin Gatlin
While World record holder Usain Bolt is preparing for his 1st race of the year, Justin Gatlin improved today his own word leading time by clocking an impressive 9.86 seconds to win the men's 100m. Gatlin has been undefeated so far this year. It would be great for track and field to see Bolt and Gatlin to race head to head some time this season.
Watch Video Here>>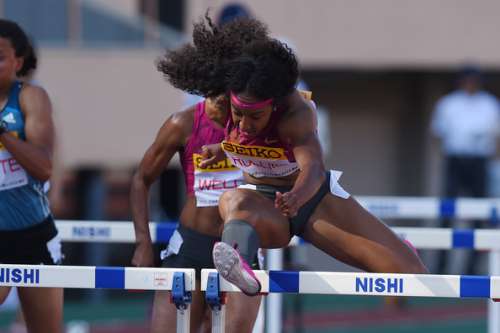 2.Women's 100m Hurdles: Brianna Rollins
The women's 100m hurdle world champion Brianna Rollins repeated world's best mark by destroying the women's 100m hurdle field with a mark of 12.58seconds. The second place finisher Kellie Wells was more than 3 tens of a second behind Rollins.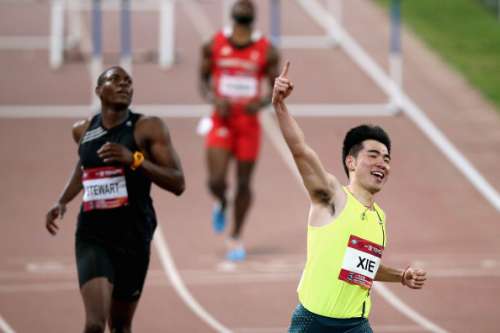 3. Men's 110m Hurdles: Wenjun Xie takes second big win in 3 days
It was again Wenjun Xie, who made the Beijing Olympic Stadium roar as he won the men's 110m hurdles in 13.31 seconds. It is the second win for Xie after he won Diamond League meet in Shanghai on Sunday where he defeated top hurdlers in the world. Watch Video Here>>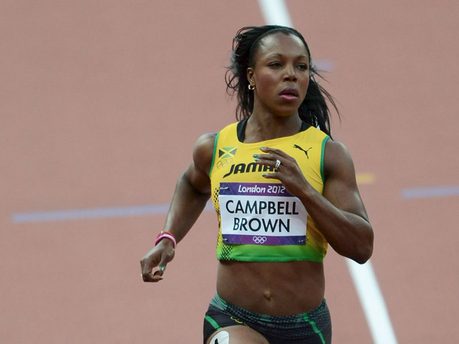 4. Women's 100m: Veronica Campbell-Brown
The world famous, last year doping scandal involved, Jamaican Campbell-Brown finally got her first victory of the season. Campbell-Brown took a confident victory in the 100m clocking season's best time of 11.14 seconds. Watch Video Here>>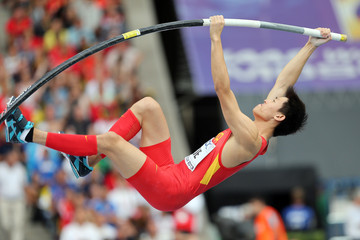 5. Men's Pole Vault: Changrui Xue 5.80m National Record

It was the second win for the Chinese athletes on Wednesday as Changrui  Xue won men's pole vault clearing 5.80m.  Xue's mark of 5.80m was a national record and the second best mark this year in the world behind world record holder Lavillenie.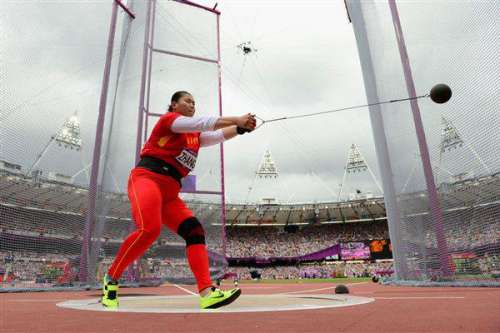 6. Women's Hammer: Zheng Wang 75.23m
Several thousand spectators didn't go home disappointed as local hammer thrower, Zheng Wang, gave China the third victory of the day. The world season leader defeated several world and Olympic medalists with a toss of 75.23m.
7. Men's Long Jump: China 1-2-3
Chinese athletes didn't loose momentum through the whole meet as their long-jumpers captured top three places. Jianan Wang won the meet with 8.09m, Jinzhe Li took second with 8.00m, while
Changzhou Huang closed the podium with 7.99m leap.