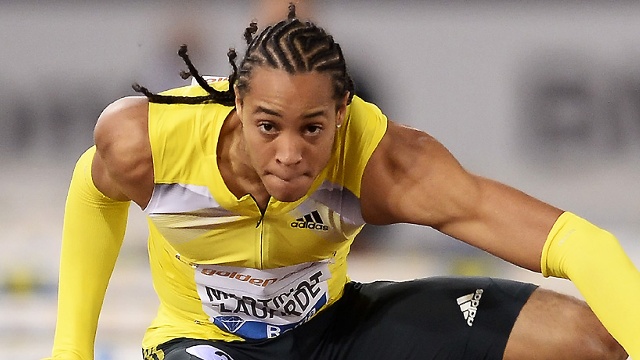 The 2012 Wolrd Indoor championship silver mealist, Pascal Martinot Lagarde, of France showed some talent on Saturady (1) at the French National Indoor Meeting in Mondeville with his performance in 60m hurdles.
Already in the preliminary rounds, the 22 year old Frenchmen easily improved his personal best mark to 7.49 second. In the final, running shoulder to shoulder wit the USA's hurdler, Jeff Porter, Lagarde won the race shattering his PR again, this time 7.45 seconds.
The 28 year old American finished behind Frenchman just 0.01 seconds also setting a new life time best of 7.46 seconds and #2 in the world's 60m hurdles season lists.
Men's 60m hurdles Final Results
February 1, 2014

60 m hurdles


1
Pascal Martinot Lagarde
FRA
7.45


PB WL




2
Jeff Porter
USA
7.46


PB




3
Dominik Bochenek
POL
7.74








4
Maksim Lynsha
BLR
7.79


SB




5
Aliaksandr Linnik
BLR
7.83










Thomas Delmestre
FRA
DQ