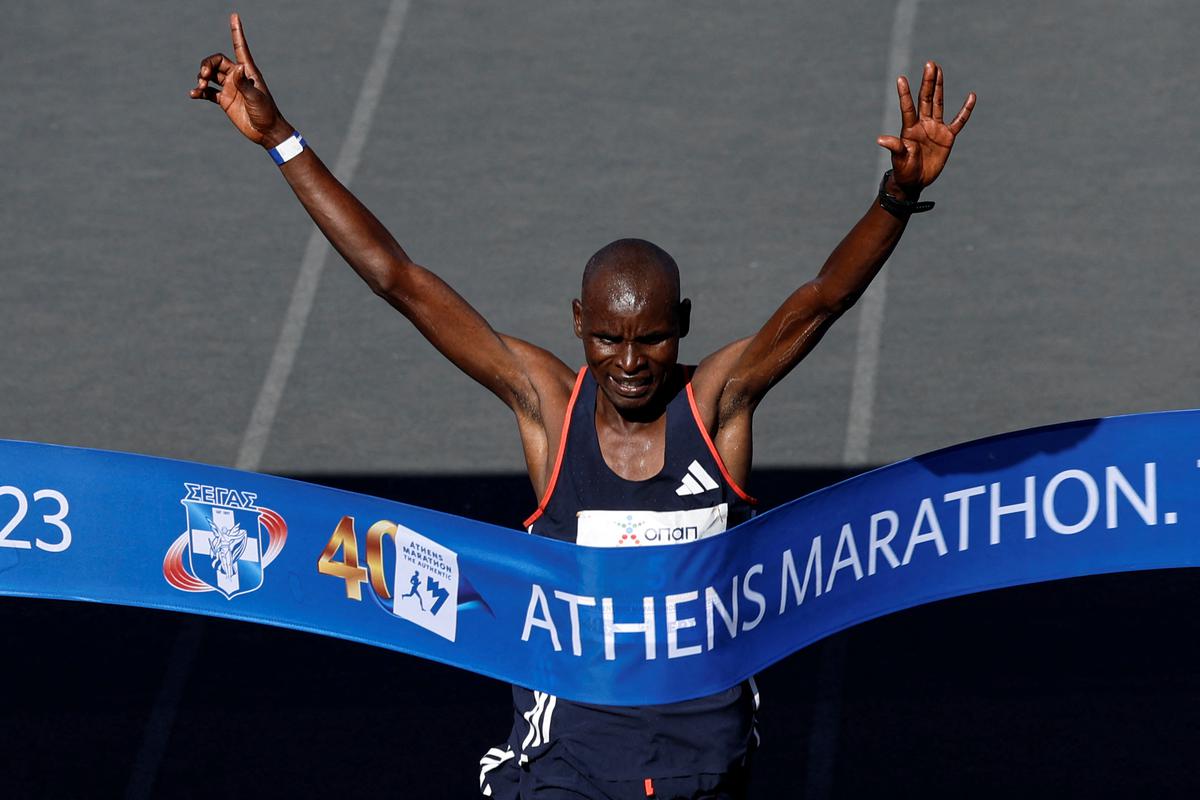 The 40th Athens Marathon, a historically significant and challenging race, witnessed remarkable performances this year. Kenya's Edwin Kiptoo set a new course record, completing the marathon in an impressive 2 hours, 10 minutes, and 34 seconds. This feat surpassed the previous record set by Felix Kandie in 2014.
Kiptoo, 30, showcased his endurance and strategy by gradually outpacing his main competitors, many of whom were also from Kenya, particularly in the latter half of the race. He eventually completed the last 10 kilometers solo, highlighting his exceptional stamina.
In a close race for second, Kenya's Rhonzai Lokitam Kilimo finished at 2:12:36, narrowly beating Felicien Muhitira of Rwanda, who clocked the same time. Muhitira's late surge almost allowed him to overtake Kilimo but fell just short. This win adds to Kenya's impressive record in the Athens Marathon, marking the 17th victory for Kenyan runners since 2001.
The women's race saw Soukaina Atanane of Morocco emerge victorious with a time of 2:31:52, ranking her 19th overall. She was followed closely by Kenya's Caroline Jepchirchir at 2:32:19, and Greece's own Gloria Privileggio, who finished third with a time of 2:43:20.
The Athens Marathon course is known for its challenging terrain, particularly the continuous uphill stretch between the 17th and 32nd kilometers, followed by a mostly downhill path. While these features make achieving world-record times difficult, the course holds historical significance. It starts near the battlefield of the 490 BC battle, where Athenians defeated a much larger Persian army. The race commemorates the legendary messenger who ran from Marathon to Athens to announce the victory but tragically died upon completing his journey.
This year's race not only marked a new course record but also continued the tradition of athletic excellence and historical remembrance that the Athens Marathon embodies.
-->