The Cardiff Cross Challenge Showdown Attracts World-Class Athletes

Posted by:
Watch Athletics
Thursday, 09 November 2023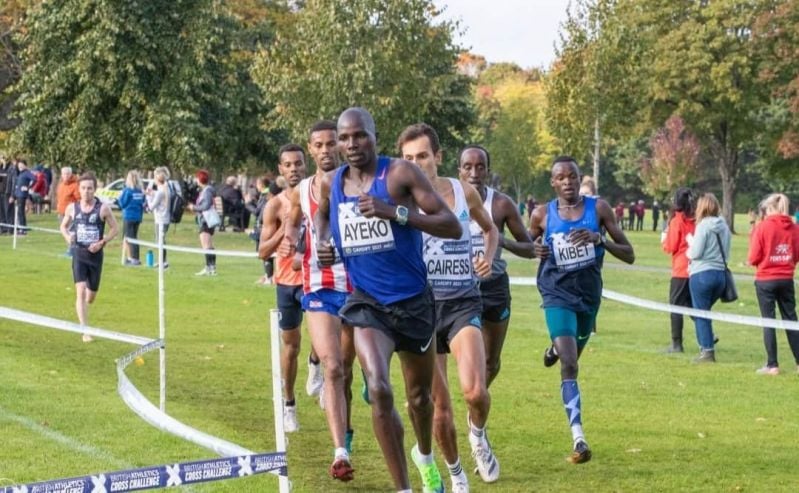 Top athletes from Kenya, Ethiopia, and other countries are set to compete in the Cardiff Cross Challenge, part of the World Athletics Cross Country Tour Gold, this Saturday. The event features a 9.6km race for men and a 6.4km race for women on Llandaff Fields' flat, curvy course.
Kenya's Vincent Keter, once a world U20 1500m champ with a personal best in the discipline, is moving up in distance for this race. Alongside him will be Vincent Mutai, known for his Cardiff Half Marathon win and a recent cross country victory in Kenya.
They face strong international competition. Egide Ntakarutimana of Burundi, a swift 5000m runner and cross country winner in Italy, and Uganda's Keneth Kiprop, a top finisher at both the World Cross Country and World Road Running Championships, are among the contenders.
Denmark's Joel Ibler Lillesø, a record-breaking indoor runner and national cross-country champion, and a host of other international athletes, including Rwanda's Yves Nimubona and France's Fabien Palcau, are expected to add depth to the field.
For the British contingent, Marc Scott, a world medalist and past Cardiff winner, is a notable entry, alongside the in-form Zak Mahamed.
In the women's race, Ethiopia's Likina Amebaw, a consistent winner in the Cross Country Tour Gold, is a favourite, despite a recent setback due to illness. She's challenged by Burundi's Francine Niyomukunzi, a top performer at the World Road Running Championships, and rising Ethiopian stars Asmarech Anley and Meseret Yeshaneh.
The UK's Jessica Warner-Judd and Megan Keith, both European champions, alongside other British internationals, will compete, as well as Hungary's Lili Anna Vindics-Toth and Denmark's Sofia Thogersen.
Holly Archer, the European indoor silver medallist, will be the one to watch in the elite mile event
-->