Kiptum's Next Race: Rotterdam Marathon on April 14, 2024

Posted by:
Watch Athletics
Wednesday, 08 November 2023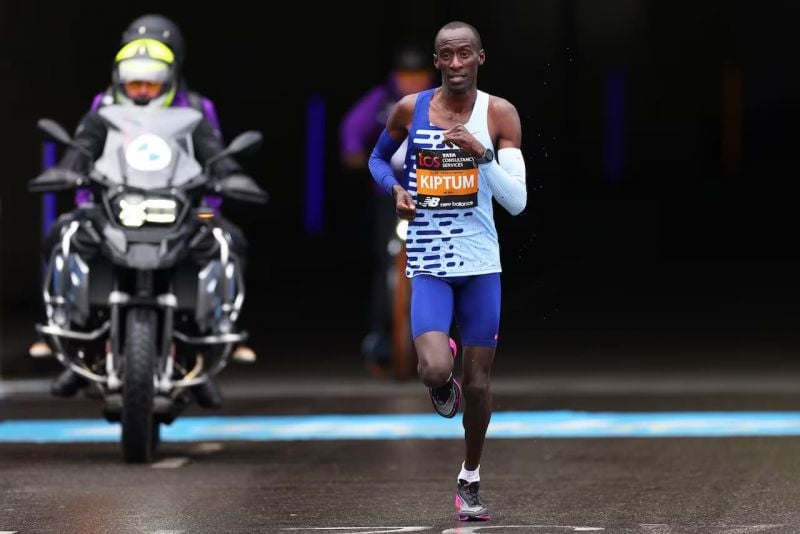 Kenya's Kelvin Kiptum, who stunned the world with his record-breaking marathon in Chicago last month, has already set his sights on a new challenge. Despite holding the world record for the fastest marathon time of two hours and 35 seconds, Kiptum is determined to break the elusive sub-two barrier in the year 2024.
In an announcement made on Friday, it was revealed that Kiptum's next race will be the Rotterdam Marathon, scheduled to take place on April 14, 2024. This decision surprised many, as it was expected that Kiptum might choose to return to London and await selection from Team Kenya for the Paris Olympic marathon in August. Alternatively, he could have aimed to become the first man to achieve a sub-two marathon time in Berlin in September.
The Rotterdam Marathon is renowned for its fast course, having witnessed three world records being set in 1985, 1988, and 1998. The current course record stands at an impressive time of 2 hours, 3 minutes, and 36 seconds, set by Bashir Abdi in 2021. Abdi also emerged as the winner of this year's race, completing it in 2 hours, 3 minutes, and 47 seconds.
With Kiptum's determination and the history of fast times in Rotterdam, all eyes will be on him as he embarks on this new challenge. The world waits in anticipation to see if he can surpass his own record and achieve the seemingly impossible sub-two marathon time.
-->