Live Stream and TV Coverage for the New York City Marathon 2023

Posted by:
Watch Athletics
Saturday, 04 November 2023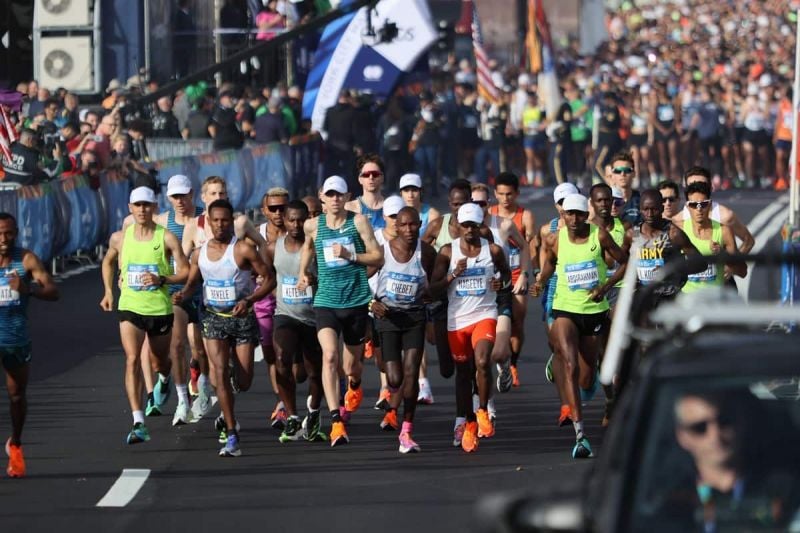 Live stream and TV coverage details for the 2023 TCS New York City Marathon.
The TCS New York City Marathon, a highlight in the worldwide marathon schedule, is poised to enthrall spectators anew on Sunday, November 5. From the bustling streets of New York City to any location across the U.S. or anywhere globally, numerous options are available to witness the thrilling instances of this legendary race.
Viewers in New York City Area:
National Coverage in the United States:
Channel: ESPN
Platforms: Available on both television and the ESPN App for comprehensive live coverage.
International Coverage:
Canada - TSN
Australia - Fox Sports and Kayo
China: SMG Sports
Europe: Eurosport
India: Eurosport
Japan: TV Asahi
Mexico and Central America: ESPN International
Middle East: TBD
New Zealand: Sky
South America and the Caribbean: ESPN International
Southeast Asia: Eurosport
Sub-Saharan Africa: SuperSport
If you are unable to watch the meet in your location here is how to access live stream:
Watch Live on NYC APP:
Additionally, fans can keep up with the NYC Marathon using the official TCS race application. This app serves as a complementary second screen to enrich the live viewing, offering uninterrupted updates on the elite runners and expert commentary. It features an interactive spectator guide and real-time tracking for monitoring athletes during the event. Moreover, live video feeds allow spectators to watch participants at the start, finish, and key segments of the course.
-->