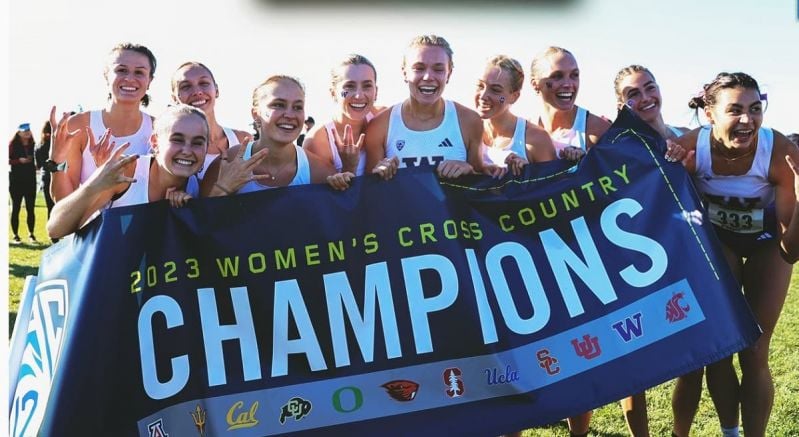 Stanford men and Washington women were crowned Pac-12 Cross Country Champions on Friday at the Chambers Bay Regional Park in University Place, Washington.
Women's Race
The women's race at Chambers Creek Regional Park was nothing short of thrilling.
Of the elite teams that participated, the No. 19 Washington Huskies emerged victoriously. Even though they were the fourth-highest ranked team in the conference, they outperformed the No. 5 Stanford Cardinal by a slim margin, with scores of 58 to 60. Stanford was leading in the initial stages, but the Huskies made a commendable comeback in the latter half.
The Huskies were significantly aided by runners Sophie O'Sullivan and Julia David-Smith, who secured sixth and seventh positions. Their performance counterbalanced the stellar run by Stanford's freshman, Amy Bunnage, who clinched the individual title with a time of 19:09.7.
Following closely were No. 20 Colorado and No. 14 Oregon with scores of 87 and 88 points, respectively. No. 21 Utah acquired the fifth position with 103 points. The sixth spot went to No. 9 Oregon State, with a score of 105 points, despite strong individual performances from Grace Fetherstonhaugh and Kaylee Mitchell, who finished second and third. Their team, however, faced challenges due to lack of depth in their lineup.
Men's Race
At the Pac-12 Cross Country Championships, the 25th-ranked Stanford Cardinal asserted their dominance, achieving their 17th conference title and setting a new record for the most titles in the history of the meet. With this win, Stanford surpassed Oregon, with whom they were previously tied at 16 titles apiece.
The exceptional performance of Ky Robinson, the 2023 NCAA outdoor double champion, greatly contributed to this triumph. Robinson finished in a spectacular 22:40.2. Furthermore, Stanford's Cole Sprout and Robert DiDonato secured fourth and ninth places, respectively. By the end of the race, Stanford's cumulative score stood at 41 points. This was notably lower than Washington's 50 points and Oregon's 60 points, who finished second and third respectively.
The ninth nationally ranked Colorado finished in fourth place.
-->