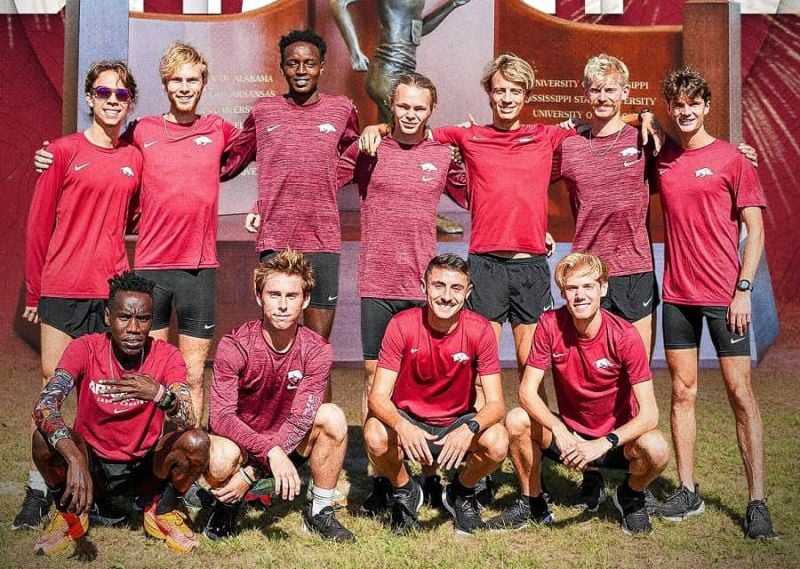 The Arkansas Razorbacks and the Florida Gators clinched the titles at the SEC Cross Country Champions on Friday (27) in Tallahassee.
Men's Highlights:
The men's race was dominated by familiar champions. Victor Kiprop from Alabama retained his title, marking the first repeat win since Barnabas Kirui of Ole Miss in 2009 and 2010. The team honors went to No. 8 Arkansas, claiming their third title in four years. The previous year saw them edged out by Alabama.
Arkansas was a dominant force right from the start. By the 1.8k mark, all of their runners were among the top-15. The team scored with a commendable 38 points, led by Patrick Kiprop's second-place finish, just 8.3 seconds behind the leader from Alabama. Arkansas athletes, Ben Shearer and Kirami Yego, also secured places within the top-10.
No. 22 Alabama followed in second with 57 points, anchored by Kiprop and a solid performance by Hillary Cheruiyot. No. 13 Tennessee clinched the third spot with 59 points. Texas A&M and Auburn rounded off the top five.
Women's Highlights:
Parker Valby and the Florida Gators were unstoppable in the women's race. Valby, holding the second position at the 4k checkpoint, built a gap of 33.8 seconds in the last 2k, clinching her second consecutive title with a time of 18:37.5. This performance powered No. 7 Florida to their first conference title since 2012, besting No. 11 Arkansas by a margin of 10 points (49-59).
Florida's victory was bolstered by the performances of two top-10 transfers: Flomena Asekol, formerly of Alabama, finished fourth, while Amelia Mazza-Downie, from New Mexico, grabbed the eighth spot. The Gators' Elise Thorner and Allison Wilson finished 17th and 19th respectively.
No. 11 Arkansas was the evident second-place team, and in a surprising twist, No. 23 Tennessee overtook both No. 13 Alabama and No. 18 Ole Miss to secure third. The Volunteers scored 80 points, four less than Alabama and a significant 27 points less than the Rebels.
-->