Stellar Showdown in South Africa: Cape Town Marathon's Elite Field Ready to Blaze the Course

Posted by:
Watch Athletics
Thursday, 12 October 2023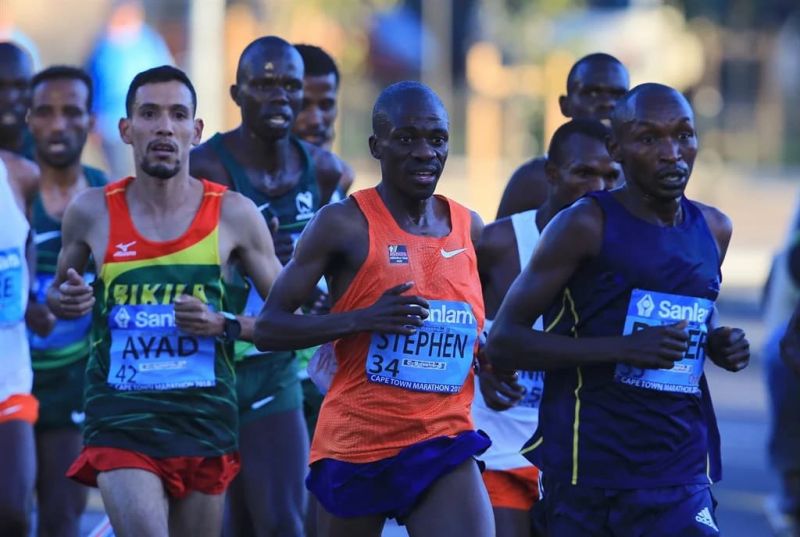 The Sanlam Cape Town Marathon has undoubtedly risen to global prominence, becoming one of the key marathons that athletes look forward to every year. This year's edition appears set to eclipse previous years with its line-up of world-class talent, both in the men's and women's categories.
The men's field is notably deep, and Stephen Mokoka, as the defending champion and a three-time winner, clearly is in great form. His confidence, as noted by his recent pacing stint and comments, signals his ambition to not just defend but potentially lower the course record. Yet, Mokoka is not alone in his ambition. The likes of Gelant, Choge, Teshager, and Kogo bring their own narratives and form to the race, which will surely make for an intriguing contest. The fact that the marathon will feature multiple athletes who've run below the 02:07:00 mark, such as Adane Kebede Gebre, Haile Zewdu, and the extremely fast Yemane Tsegay, will add further spice to the race.
However, the marathon is not just about the elites at the very front. Tete Dijana's debut is an especially intriguing subplot, and his duel with Mokoka and Mudzinganyama, given their respective marathon and ultramarathon pedigrees, is a dream for marathon enthusiasts. How will an ultramarathon champion like Dijana adjust his strategy and pace for the classic 42.195km?
For the women, Tsige Haileslase's extremely fast personal best suggests that she is in prime form and will be a significant contender for the title. Melesech Tsegaye and Lydia Simiyu, given their history and motivation, will not let Haileslase have an easy ride. Cynthia Chepchirchir Kosgei's recent performances and PB make her a dark horse for a top finish. The debut of Ayinadis Teshome Birle is another exciting storyline to follow.
The modified course, with its reduced elevation profile, promises faster times. This is a strategic move, especially if the organizers are targeting recognition or perhaps even a possible future 'Major' status. It also shows a dedication to providing the best possible race conditions for elite and amateur runners alike.
In sum, the 2023 Sanlam Cape Town Marathon promises fireworks on the roads of Cape Town. Whether you are a runner or a spectator, this is one marathon event in 2023 you don't want to miss. The blend of elite competition, a fast course, and the stunning backdrop of Cape Town will surely make it an unforgettable experience.
The Sanlam Cape Town Marathon is set to kick off on Sunday, October 15 at 6:15am local time (GMT +2).
-->