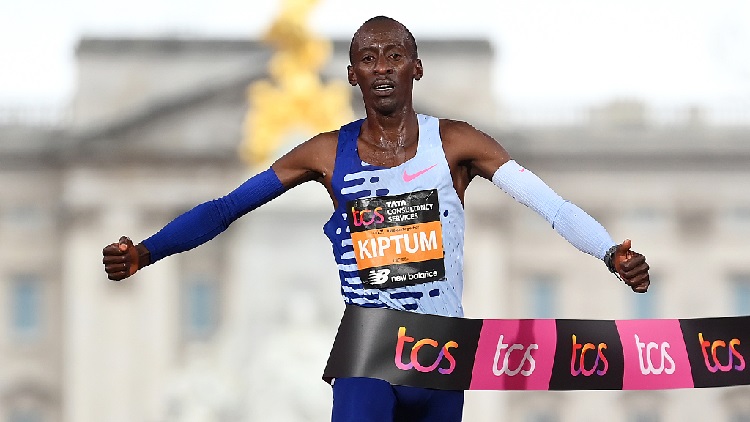 Kelvin Kiptum is set to take on his inaugural US marathon, and his track record is nothing short of impressive. At just 23, this Kenyan prodigy set the record for the fastest marathon debut in Valencia with a time of 2:01:53. He then outdid himself in London by finishing in 2:01:25, the second-fastest time ever recorded. Now, he's eyeing the Chicago course, which has seen men set world records in both 1984 and 1999.
While the world was recently captivated by Eliud Kipchoge's attempt to break his own world record of 2:01:09 in Berlin, he fell short. This opens the door for Kiptum to chase this record on Chicago's renowned fast track. A victory here would not only award him 50 points in the series but also draw him level with Evans Chebet—assuming Chebet clinches a win in New York in November. Breaking the world record would undoubtedly enshrine Kiptum amongst the contemporary greats of the sport.
Kiptum, who remained relatively unknown until his stellar performance in Valencia, showcased his prowess once again in London. This established him as a formidable contender, capable of rivaling Kipchoge's staggering marathon pace.
The marathon community eagerly awaits a showdown between these two swift runners. Despite Kipchoge's unparalleled record, his performance in Boston showed vulnerability due to the city's challenging topography. However, Kiptum's inexperience with varying terrains has yet to be his Achilles' heel.
In Chicago, Kiptum will be pitted against three former champions: Benson Kipruto, Seifu Tura, and Galen Rupp. However, Kiptum's personal best significantly surpasses Kipruto's by almost three minutes. Additionally, only Bashir Abdi and Kinde Atanaw have finished below 2:04 in the current lineup. Given this, Dennis Kimetto's 2:03:45 course record, set a decade ago, might be in jeopardy.
While the men's world record hasn't been shattered in Chicago this century, the last athlete to achieve this feat was Khalid Khannouchi in 1999 with a time of 2:05:38. It's remarkable to see how marathon times have evolved since then.
Given Chicago's reputation for its flat, speedy course, there were initial concerns about potential high temperatures affecting the race. However, recent forecasts predict a drop to a comfortable 15ºC on race day, which should be even cooler during the race's early morning start.
The Bank of America Chicago Marathon on Sunday, October 8 is the second-to-last race in the Abbott World Marathon Majors Series XV. All eyes are on Kelvin Kiptum, as he stands on the brink of securing a dominant position in the men's division.
-->