Josh Kerr Shines at the 5th Avenue Mile with a Near-Record Performance

Posted by:
Watch Athletics
Sunday, 10 September 2023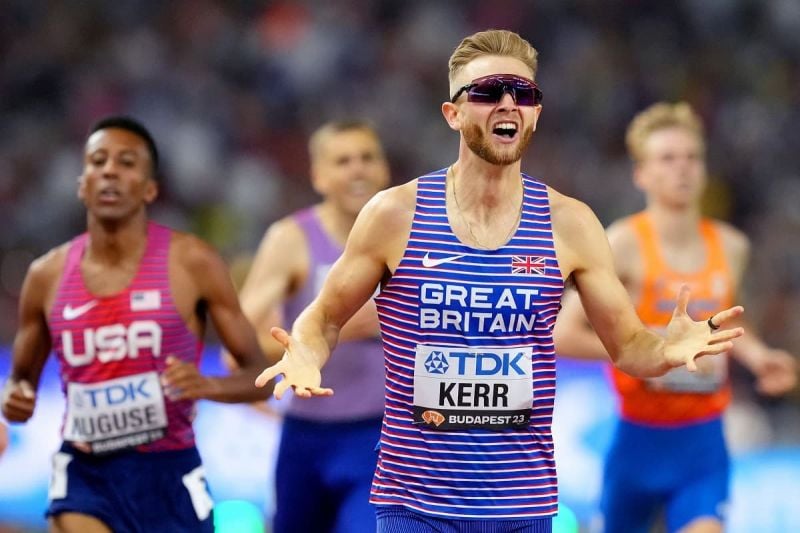 NEW YORK – World champion Josh Kerr and Jemma Reekie, both of Olympic stature, claimed the top spots in the men's and women's segments respectively at the New Balance 5th Avenue Mile. This marks the third straight year that Scottish athletes have dominated this race. Kerr made his maiden victory on the iconic Manhattan street, while Reekie bagged her second title, having previously clinched one in 2021.
The iconic 5th Avenue Mile witnessed a remarkable display of middle-distance prowess as British sensation, Josh Kerr, who clinched the men's race in an impressive time of 3:47.9. Demonstrating a blend of strength, speed, and strategy, Kerr finished a significant two seconds ahead of fellow Briton, George Mills, who crossed the line at 3:49.9. New Zealand's Geordie Beamish wasn't far behind, sealing the third spot with a commendable time of 3:50.0.
Kerr's incredible finish was not just a testament to his current form but also brought him tantalizingly close to the legendary course record set by Sydney Maree back in 1981. Maree's mark of 3:47.5, which has stood unbeaten for over four decades, was nearly eclipsed by Kerr's storming run.
The race started with a tightly-packed group, each athlete gauging his competitors and waiting for the opportune moment to break away. As the meters dwindled, Kerr showcased his dominance, drawing on his reserves and putting distance between him and the chasing pack.
It's worth noting the caliber of competitors Kerr managed to outpace. George Mills, with his sub-3:50 finish, and Beamish, showcasing New Zealand's ever-growing presence in middle-distance running, both delivered performances deserving of accolades.
Yet, the day belonged to 1500m World Champion Josh Kerr. His near-record time not only puts him among the all-time greats of the 5th Avenue Mile but also sends a clear message to the world of athletics about his potential and readiness for future challenges.
"It's a very different effort to run a mile down the street in flats versus running around the oval with spikes," Kerr said. "I didn't have the performance I wanted to have last year, so I wanted to make that right. It's nice to end the season on a high, and it's difficult to do at any point in anyone's career at the end of the year. I've been training and racing for a long time this year and I was glad to put on a performance like that today."
On the women's front, Jemma Reekie stole the show with a 4:19.4 finish, improving on her 2021 winning time by over two seconds. She was closely followed by Ireland's Sarah Healy at 4:20.0 and Melissa Courtney-Bryant of Great Britain at 4:20.6. Nikki Hiltz stood tall as the leading American female athlete, finishing just a fraction of a second later at 4:20.7.
Reekie expressed her fondness for the race, reflecting on her consistent performance over the years. To her, the New Balance 5th Avenue Mile isn't just another race, but a delightful experience each time.
The illustrious New Balance 5th Avenue Mile, the globe's most distinguished road mile race since 1981, stretches 20 city blocks along Manhattan's legendary avenue. This year, the event attracted over 9,000 participants. Apart from the professional and age-group categories, the race introduced several special segments, including the Back to School Mile for youngsters, the New Balance Run Your Way Mile for budding marathoners, and the George Sheehan Memorial Mile dedicated to senior participants. Unfortunately, a few segments were called off due to adverse weather conditions.
-->