Kenya's Agnes Ngetich Shatters 10km World Record in Romania

Posted by:
Watch Athletics
Sunday, 10 September 2023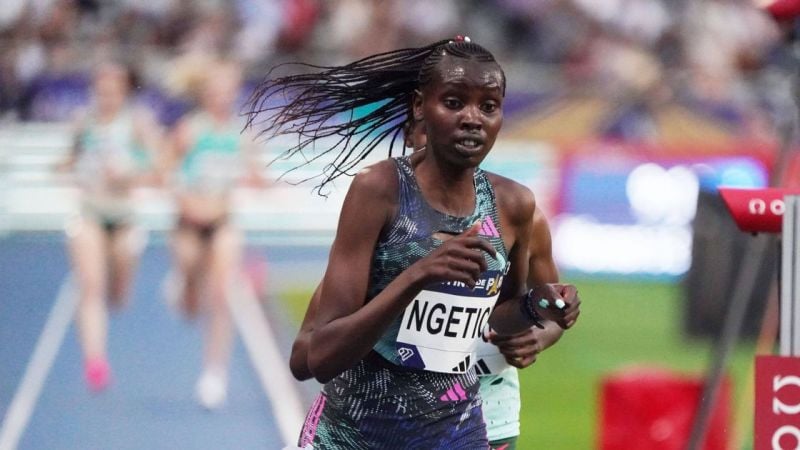 In an awe-inspiring display of speed and stamina, Kenya's 22-year-old Agnes Ngetich rewrote the athletics history books in Romania by setting a scintillating new women-only 10km world record time of 29:24 at the Transylvania 10km in Brasov, Romania, on Sunday, 10 September. With this, she managed to obliterate the previous mark held by her compatriot, the late Agnes Tirop, by a staggering 31 seconds.
Racing conditions were near-perfect as the young Kenyan hit the streets of Romania, and right from the start, she exuded confidence. With every kilometer, Ngetich's pace didn't waver, showcasing her exemplary training and the world-class pedigree of Kenyan distance running.
Ngetich stormed through the initial 5km in an astonishing 14:25, which is four seconds quicker than the women-only world record for that distance. She clinched the top spot ahead of fellow Kenyan, Catherine Reline, who finished in 30:14. Uganda's Joy Cheptoyek rounded out the top three with a time of 30:34.
The late Agnes Tirop, whom the previous record of 29:55 belonged to, was a celebrated figure in Kenyan athletics. Ngetich's feat not only serves as a testament to her own abilities but also stands as a poignant tribute to Tirop's legacy in the sport.
After crossing the finish line, an elated Ngetich said, "It's a dream come true. I trained hard for this, and to break the record here in Romania is something I'll cherish forever. I dedicate this to Agnes [Tirop], who inspired so many of us."
Weldon Langat led the charge for Kenya, clinching the men's race in 27:05. He was closely followed by fellow Kenyan, Amos Kurgat, who finished in 27:17, while Edward Zakayo completed the Kenyan podium sweep with a time of 27:14.
-->