Mo Farah Bids Adieu to Competitive Racing in London with an Emotional Fourth Place at the Big Half

Posted by:
Watch Athletics
Sunday, 03 September 2023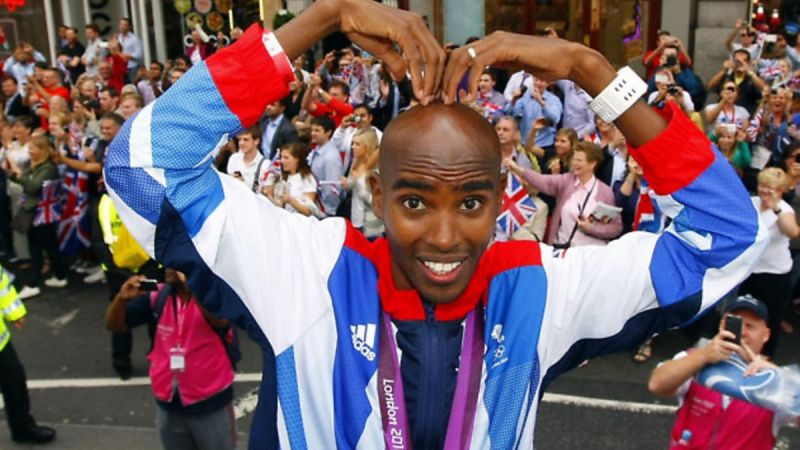 London: Sir Mo Farah, Britain's most celebrated long-distance runner, has written yet another chapter in his illustrious athletics career. Despite finishing in fourth place at the Big Half in London today, Farah's sheer tenacity in the face of adversity became the talk of the town.
At the finish line in Greenwich, Farah, surrounded by fans and fellow athletes, opened up about a challenging week leading up to the race. "It was quite emotional today because I haven't been feeling well this week; I've got a bit of a cold," he admitted to the BBC. Remarkably, the four-time Olympic gold medallist even considered withdrawing from the 13-mile race due to the illness.
While many athletes might have opted for rest, Farah's determination saw him lace up his shoes one final time in London, a city where he has tasted monumental success. This dedication embodies the spirit of Sir Mo, who has often defied odds, weathered criticisms, and pushed through physical barriers to come out on top.
While the top three finishers rightfully earned their accolades, the story of the day belonged to Farah. The streets were lined with fans donning Union Jacks and posters with words of encouragement, each one acknowledging the end of an era in British athletics.
The Big Half, for Farah, was more than just a race. It was a tribute to his fans and a city that has backed him for years. The cold, in this sense, was just another challenge in a career littered with them. The fact that he chose to run and compete is a testament to the grit and determination that has made him one of the greatest runners of our generation.
For those who watched Farah sprint down the Mall to claim Olympic gold in 2012, or those who've tracked his every move in World Championships around the globe, today's race was a poignant reminder of the legacy he leaves behind. It may not have been a victory in terms of position, but it was undeniably a win in spirit.
As Sir Mo Farah takes a bow from competitive racing in London, the memories of his unparalleled dominance, unparalleled passion, and indomitable spirit will forever echo in the lanes and alleys of the city and in the hearts of its people. Today, London didn't just witness a race; it witnessed the farewell of a legend.
-->