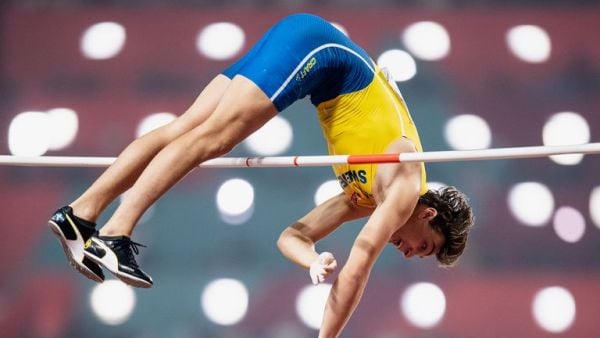 In an electrifying display of athleticism and prowess, the Olympic champion led throughout the pole vault event at the World Athletics Championships, creating ripples of excitement each time he approached the bar.
From the onset, it was evident that this was going to be a special day in the world of athletics. Effortlessly clearing 5.55m, 5.85m, and 5.95m at the first time of asking, the Olympic champ left no doubts about his form and intent.
Yet, the level of competition was equally fierce. Remarkably, four men cleared 5.95m - an unprecedented show of depth. Ernest John Obiena, Kurtis Marschall, and Chris Nilsen soared to join Duplantis at this dizzying height, setting a new benchmark for the number of athletes clearing this mark in a single competition.
The true test arrived when the bar was set at the magical 6.00m. As the atmosphere grew tense, Duplantis proved why he is often regarded as the best in the world by soaring over it in his first attempt. Obiena showcased his mettle by overcoming it on his second attempt, leaving both Marschall and Nilsen tied in third as they were unable to replicate their previous successes.
Though Obiena's journey capped at second place without surpassing the 6.00m mark, Duplantis had more thrills to offer. Pushing the boundaries of human potential, he further solidified his dominance by clearing 6.05m and then an astonishing 6.10m.
But the evening was far from over. With the bar set at a would-be world record of 6.23m, the crowd held their collective breaths as Duplantis made three valiant efforts. Though he couldn't add a new world record to his name this time, his attempts were undeniably solid and a testament to his caliber.
As the event concluded, fans and fellow athletes alike were left in awe. While Duplantis's performances continue to inspire, the depth showcased by the other competitors is an exciting sign of what's to come in the world of pole vaulting.
-->