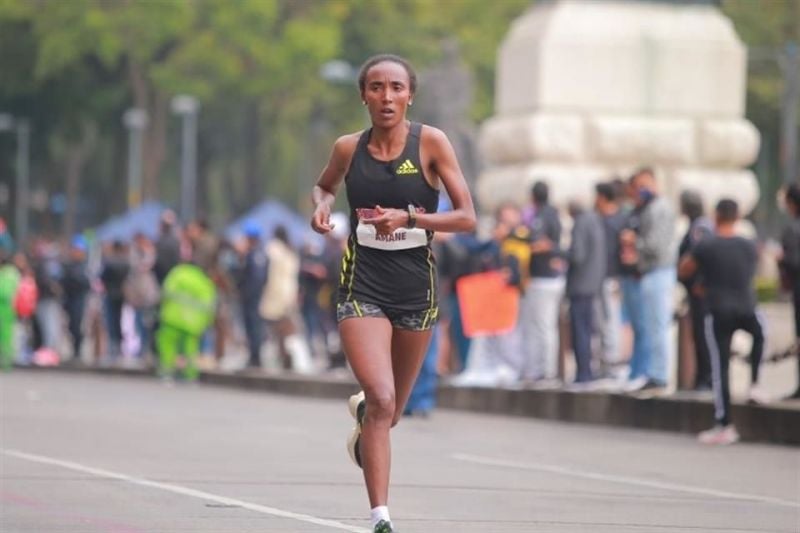 On a sweltering Saturday morning, Ethiopia's Amane Beriso Shanukle displayed exceptional endurance and skill to win the women's marathon at the World Athletics Championships in Budapest. Shanukle crossed the finish line with a remarkable time of 2:24:23, showcasing her mettle in challenging conditions.
In a riveting show of endurance and spirit, Ethiopia once again stamped its mark on the world of long-distance running. At the iconic Heroes' Square, the women's marathon witnessed an Ethiopian 1-2 finish that had fans on the edge of their seats.
Amane Beriso Shankule, the rising star in the world of marathon running, showcased her superior stamina and strategy, clinching gold with a time of 2:24:23. Hot on her heels was the formidable Gotytom Gebreslase, the defending champion, who missed out on retaining her title by a mere 11 seconds, finishing at 2:24:34.
While the Ethiopian duo was creating magic upfront, the race for the bronze medal saw its own share of drama. Yalemzerf Yehualaw, another Ethiopian hopeful, who for much of the race seemed to have secured her spot on the podium, faltered in the final stages. Fatima Ezzahra Gardadi of Morocco saw her opportunity and surged ahead, finishing the race in 2:25:17 and taking the bronze medal for her nation.
It wasn't the best day for Israel's Lonah Chemtai Salpeter, who despite her best efforts, finished just shy of the podium at fourth place with a time of 2:25:38. Yehualaw, after her late-race struggles, secured the fifth spot at 2:26:13. Kenya's Rosemary Wanjiru rounded out the top six, finishing in 2:26:42.
Top Results | Women's Marathon Full Results
| POS | ATHLETE | NAT | RESULT |
| --- | --- | --- | --- |
| 1 | Amane Beriso SHANKULE | ETH | 2:24:23 SB |
| 2 | Gotytom GEBRESLASE | ETH | 2:24:34 SB |
| 3 | Fatima Ezzahra GARDADI | MAR | 2:25:17 |
| 4 | Lonah Chemtai SALPETER | ISR | 2:25:38 SB |
| 5 | Yalemzerf YEHUALAW | ETH | 2:26:13 |
| 6 | Rosemary WANJIRU | KEN | 2:26:42 |
| 7 | Selly Chepyego KAPTICH | KEN | 2:27:09 |
| 8 | Nazret WELDU | ERI | 2:27:23 SB |
| 9 | Lindsay FLANAGAN | USA | 2:27:47 |
| 10 | Dolshi TESFU | ERI | 2:28:54 |
-->