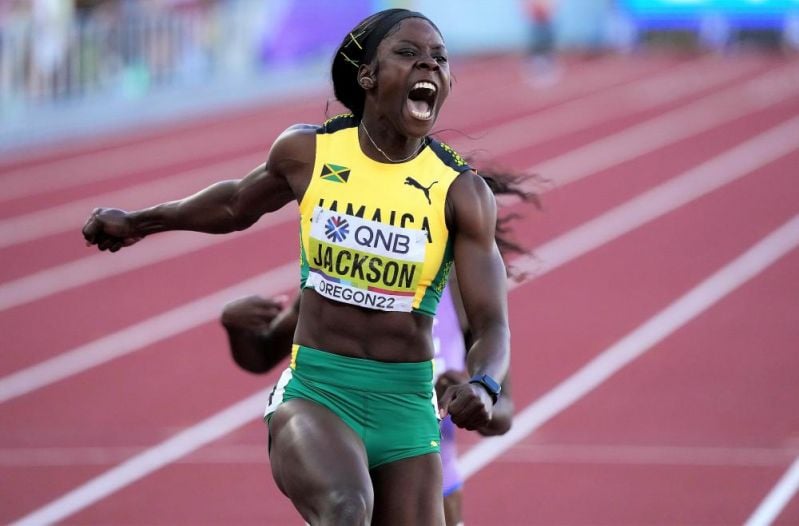 In a thrilling showcase of speed and determination, defending champion Shericka Jackson from Jamaica solidified her status as a sprinting powerhouse by dominating the women's 200m final at the World Athletics Championships held in Budapest. Jackson's remarkable performance not only secured her the gold medal but also shattered her own championships record, setting a new benchmark for future contenders.
Jackson's explosive run down the track left spectators in awe as she clocked an impressive time of 21.41 seconds, showcasing her exceptional prowess and claiming her place among the pantheon of legendary sprinters. The Jamaican's victory was a testament to her relentless training, dedication, and the sheer will to succeed on the world stage.
While Jackson's performance undeniably stole the spotlight, the battle for the other podium positions was equally enthralling. Gabriella Thomas, representing the USA, secured a commendable second-place finish with a time of 21.81 seconds. Although unable to catch up with Jackson's lightning pace, Thomas demonstrated her own mastery of the event, adding a silver medal to her collection.
Perhaps one of the most captivating storylines of the final was the performance of She Sha'Carri Richardson, the American sprinter who had previously outpaced Jackson to secure the 100m World title. Richardson's explosive start and relentless drive pushed her to a third-place finish with a new personal best of 21.92 seconds. While not able to replicate her 100m success in the 200m, Richardson's remarkable achievements throughout the Championships cemented her as a rising star in the world of athletics.
As the dust settled on the women's 200m final, it was clear that Shericka Jackson's dominance was the defining narrative of the event. Her record-breaking run not only etched her name in the history books but also served as an inspiration to aspiring athletes worldwide.
-->