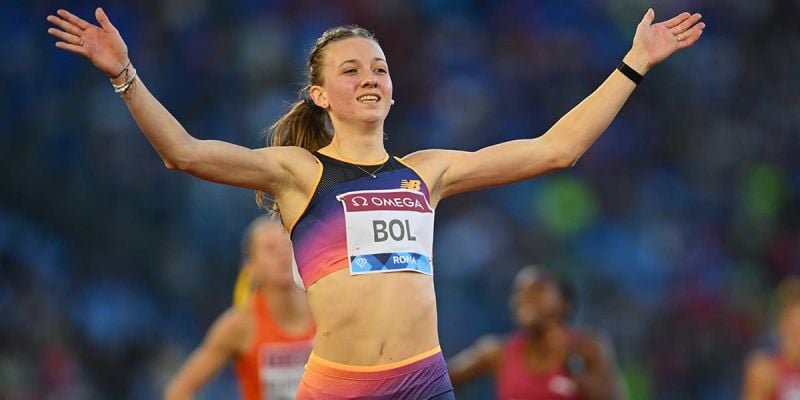 Budapest, Thursday night - Dutch track and field sensation Femke Bol added another remarkable achievement to her already illustrious career as she secured the gold medal in the 400m hurdles at the World Championships held in Budapest. Bol, who has consistently displayed her prowess on the global stage, lived up to her status as the firm favorite, dominating the competition and finishing with a stunning time of 51.70.
Having previously clinched five global medals, including a combination of Olympic and World Championship honors, Femke Bol entered the competition with high expectations resting on her shoulders. Demonstrating nerves of steel and an impeccable form, Bol showcased her exceptional skills as she surged ahead, leaving her competitors trailing in her wake. The 400m hurdles final witnessed a breathtaking display of speed, technique, and determination as Bol surged ahead and sealed her victory by a margin of over a second.
The silver medal was secured by the USA's Shamier Little, who added to her collection of global honors. Little, who had previously earned a silver medal in the same event eight years ago in Beijing, once again proved her mettle on the world stage. Despite her valiant effort, she couldn't match the sheer dominance exhibited by Bol, settling for the second spot on the podium.
In a heart-stopping finish for the bronze medal, Jamaica's Rushell Clayton managed to cling to her position, crossing the finish line a mere 0.01 seconds behind Little. Clayton's performance was nothing short of extraordinary, as she not only secured a podium finish but also achieved a personal best time of 52.81. Her sheer determination and exceptional run added a layer of excitement to the already exhilarating race.
-->