Karsten Warholm Reclaims 400m Hurdles World Title with Stunning Performance

Posted by:
Watch Athletics
Wednesday, 23 August 2023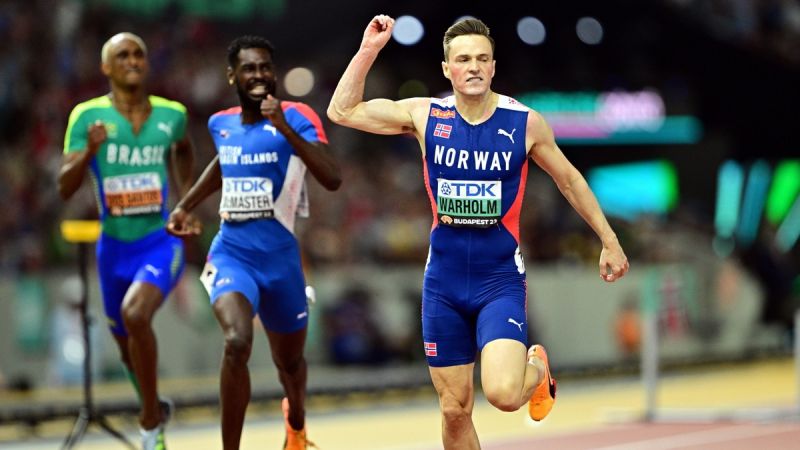 World record-holder Karsten Warholm reclaimed his position as the reigning champion in the men's 400m hurdles, securing his third world title. With an impressive display of speed and skill, Warholm crossed the finish line in a remarkable time of 46.89 seconds, solidifying his place at the top of the global podium.
What made Warholm's victory even more astounding was the significant margin by which he won. Surpassing his competitors by an astonishing 0.45 seconds, he left no doubt about his dominance in the event.
However, the surprises did not end there. Taking the silver medal was Kyron McMaster, who delivered an outstanding performance with a time of 47.34 seconds. McMaster's achievement was especially noteworthy considering the fierce competition he faced from other talented athletes.
Completing the podium was Rai Benjamin, who secured the third-place position with a time of 47.56.
Men's 400m Hurdles Final Results
-->