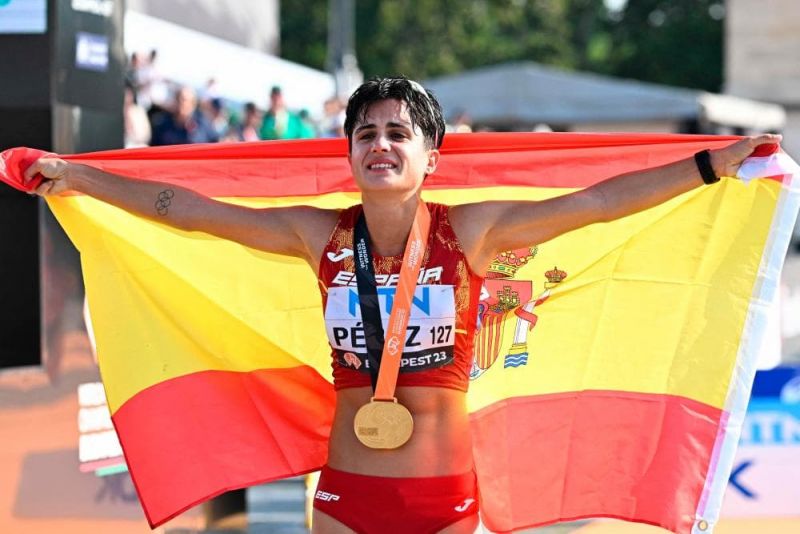 BUDAPEST – Spain's athletic pride shone bright as Maria Perez clinched the 20km race walk title on the second day of the World Athletics Championships in Budapest. Registering a phenomenal time of 1:26:51, Perez's flawless performance marked a memorable double victory for the country in the race walk event.
From the onset, Perez, the world leader in this event, showcased a combination of stamina and technique, ensuring her competitors always had her in their sights. However, as the race neared its climax, she pulled ahead decisively, creating a substantial gap that had spectators on the edge of their seats. By the finish line, her lead was an insurmountable 25 seconds.
Jemima Montag from Australia, who had previously settled for the fourth spot in Oregon, made significant strides this time around. Demonstrating her elite capabilities, she secured the silver medal with an Oceanian record-breaking time of 1:27:16.
The competition was rife with tales of resilience. Antonella Palmisano, the Olympic champion, showcased her indomitable spirit by surmounting her injury setbacks. Her journey to bronze in this championship stands as a testament to her commitment and willpower.
Defending champion Kimberly Garcia from Peru, who had set high expectations given her previous accomplishments, found herself narrowly missing the podium, settling for fourth place.
Women's 20km Race Walk Results
-->