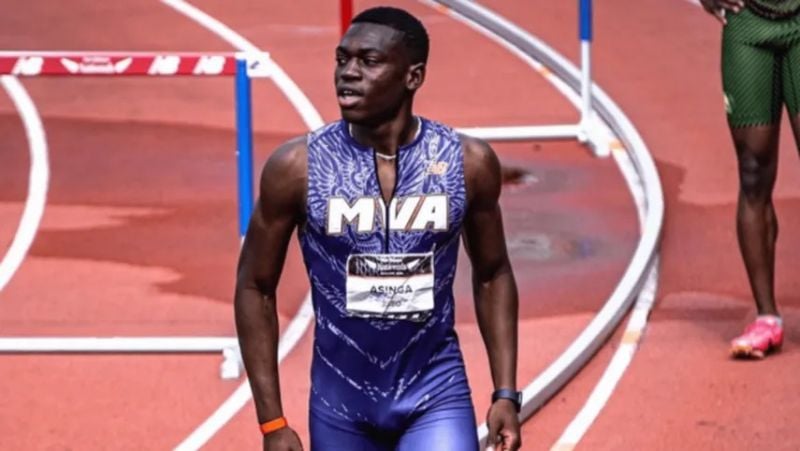 In a shocking turn of events, the world of athletics has been rocked by the news of the provisional suspension by the Athletics Integrity Unit (AIU) of rising star Issam Asinga due to alleged doping violations.
The 18-year-old athlete from Suriname, known for his remarkable speed and talent on the track, is now facing serious allegations that threaten to tarnish his promising career.
According to AIU report Asinga has tested positive for the banned substance GW1516 in his system. This substance, also known as Cardarine, which is a substance prohibited by the World Anti-Doping Agency due to its potential performance-enhancing effects.
Asinga's athletic prowess is undeniable. He currently holds an impressive position tied for the fourth-fastest time in the world for the 100 meters this year, clocking in at an astonishing 9.89 seconds. Additionally, his 200 meters performance, with a time of 19.97 seconds, places him 15th fastest in the world this year.
These remarkable achievements on the track have solidified Asinga's reputation as a formidable sprinter, capable of competing at the highest echelons of the sport. However, recent doping allegations have shadowed his exceptional accomplishments. This leaves both fans and the athletic community grappling with the potential implications of his alleged actions.
-->