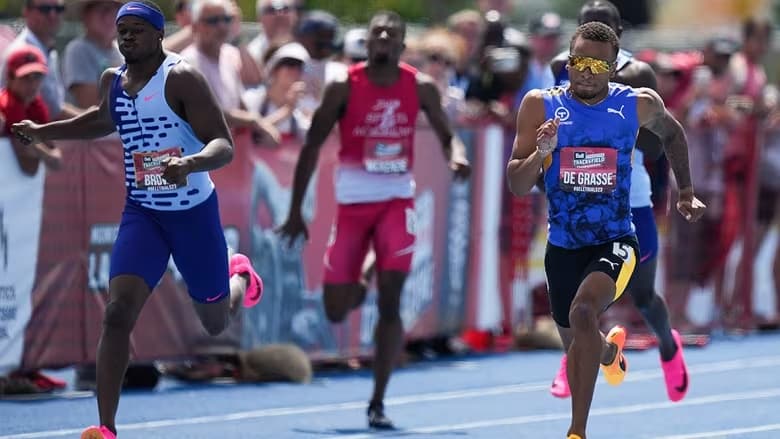 Olympic champion Andre De Grasse faced disappointment in the 100m event on Friday (28) at the Canadian Track and Field Championships. However, he made a strong comeback on Sunday by winning the 200m title and qualifying for the World Championships in Budapest scheduled for August 19-27. In this event, De Grasse clocked his fastest time for the last two years of 20.01 seconds, narrowly edging out his fellow Olympian and teammate Aaron Brown, who recorded a time of 20.10 seconds.
The top three position were completed by Brendon Rodney, who finished with 20.15 seconds.
Despite the setback in the 100m race, De Grasse showcased his resilience and determination in the 200m event. This proved his mettle as a champion athlete.
"I just tried to come out here with a positive attitude and have a short-term memory of what happened on Friday," De Grasse told CBC.
In the 100 semi-final, De Grasse finished ninth in a time of 10.21, well short of the 10.00 world standard.
CANADIAN CHAMPIONSHIPS RESULTS
-->