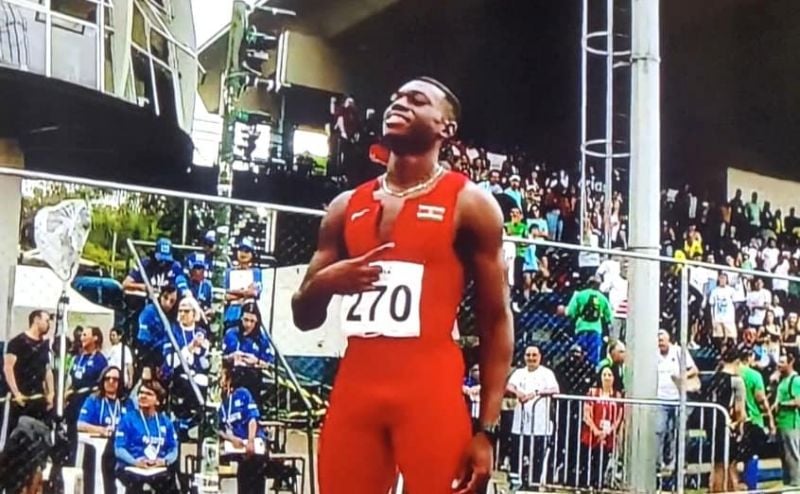 Suriname's Issam Asinga concluded the South American Championships in Sao Paulo, Brazil, on a high note. On the closing day, Asinga showcased his exceptional talent by securing yet another victory. He dominated the 200m race, crossing the finish line in an impressive time of 20.19 seconds with a favorable wind speed of 0.7m/s. This remarkable performance marked Asinga's second championship record during the week-long event.
Earlier in the championships, Asinga had already made headlines with his outstanding achievement in the 100m race. At just 18 years old, he set a superb world U20 record of 9.89 seconds, securing the gold medal in the process. His remarkable speed and determination were on full display as he sprinted to victory.
Returning to the track at the National Olympic Centre in Sao Paulo proved himself to be a formidable force in the world of athletics. His consistent success and record-breaking performances have solidified his status as a rising star in the World Athletics.
Cesar Almiron Escobar of Paraguay won the bronze medal, clocking in at a time of 20.49 secs.
"My biggest dream is to be the best," he added. "That's how great athletes think; they want to be the best; they don't want to be mediocre. I can't just be content with what I have. I've done a lot in one year, but the downfall is to get comfortable. My biggest goal is not to get comfortable and take it as far as I can."
Men's 200m Final Results:
Issam Asinga - SUR - 20.19 CR
Alonso Edward - 20.30 - CR
Cesar Almiron Escobar - PAR - 20.49
Jorge Henrique da Costa Vides - BRA - 20.59
Oscar Manuel Baltan Viveros - COL - 20.89
Ciampitti Juan Ignacio - ARG - 21.01
Katriel Aldair Angulo Mendez - ECU -21.14
Carlos Andres Palacios Murillo - COL - DNS
-->