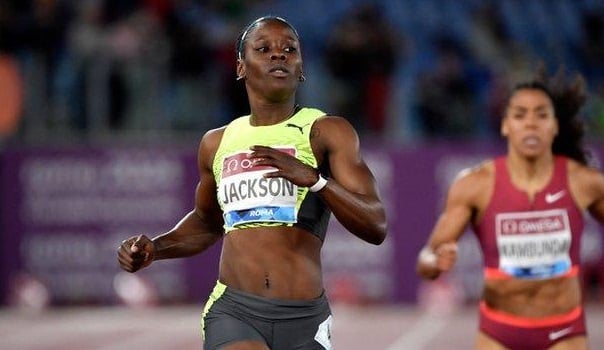 Shericka Jackson won the 100m at the Jamaica Track and Field Championships with an astounding time of 10.65 seconds.
Jackson put forth an impressive performance at the Jamaica Track and Field Championships on Friday night, setting her personal best and world lead of 10.65 seconds.
Additionally, her time was the fifth fastest in history, joining Marion Jones of the USA's time in 1998.
The second place finisher, Shashalee Forbes, also had an impressive run, clocking 10.96 seconds, a personal best. The third-place finisher was Natasha Morrison, who crossed the finish line in 10.98 seconds.
Women's 100m Final Results - Wind +1.0m/s
1. Shericka Jackson - 10.65
2. Shashalee Forbes - 10.96
3. Natasha Morrison - 10.98
4. Briana Williams - 11.01
5. Elaine Thompson Herah - 11.06
6. Ashanti Moore - 11.06
7. Alana Reid - 11.10
8. Shockoria Wallace - 11.21
Men's 100m Final
Rohan Watson's face lit up after he was crowned 100-meter champion inside the National Stadium on Friday night.
Rohan Watson, a member of MVP track club, won the national 100-metre after a shock display at the National Senior Championships. He beat big names like Ackeem Blake and Oblique Seville with a personal best time of 9.91 seconds.
Forte, who was reinstated after being disqualified in the semi-final, took second place in 9.96, while Seville was third in 10.01.
Blake finished fourth in 10.01, just ahead of former national champion Tyquendo Tracey, 10.09.
-->