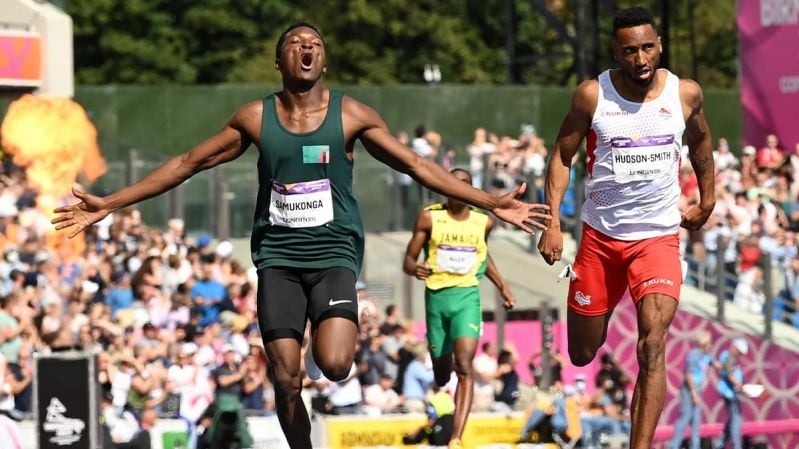 Zambia's Muzala Samukonga produced a shock performance at the Botswana Gold Grand Prix on Saturday by setting a new 400m World Lead and national record.
Samukonga clocked a jaw dropping 43.91 seconds, destroying a 400m field which included the World and Olympic games medalists.
The 20-year-old African Champion jumped to 17th place on the World 400m all-time list.
Watch the race below:
Results 400m Men
| POS | Name | Country | Result |
| --- | --- | --- | --- |
| 1 | Samukonga Muzala | ZAM | 43.91 |
| 2 | James Kirani | GRN | 44.76 |
| 3 | Scotch Leungo | BOT | 44.92 |
| 4 | Pillay Lythe | RSA | 45.07 |
| 5 | Ndori Bayapo | BOT | 45.13 |
| 6 | Nene Zakithi | RSA | 45.53 |
| 7 | Isaacs Gardeo | RSA | 46.28 |
| 8 | Makwala Isaac | BOT | 46.35 |
-->