Bol amazes with the fourth fastest 400m time indoors in Metz

Posted by:
Watch Athletics
Saturday, 11 February 2023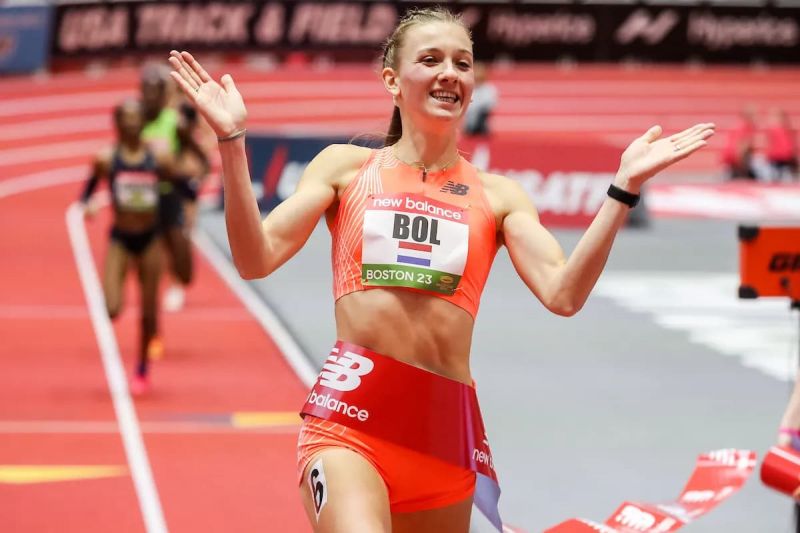 Triple European champion, Femke Bol, broke the 50-second barrier to set the 4th fastest 400m time indoors at the Metz Moselle Athlelor, a World Athletics Indoor Tour Silver meeting, on Saturday.
After setting a world 500m World record in Boston last Saturday, Bol ran exceptionally in her first 400m race this year, sizzling through 200m half way in under 24 seconds and maintaining on firmly to cross the line in 49.96. Her time is the 4th fastest in history and the quickest since 2004.
The second place behind Bol was Ireland's Sharlene Mawdsley, who set a lifetime best with 51.91. At the same time, Bol's training companion Anna Kielbasinska from Poland won heat #3 in 51.49.
Bol returned to the track less than two later and smashed the Netherlands 200m record with 22.87. Kielbasinska was second in the same heat with 23.17. Lieke Klaver, in the earlier heat, had set a new meeting record to 22.97 before the 22-year-old Bol obliterated it moments later.
Bol wins 200m with a new Dutch record:
-->