Bromell estableshes the 6th fastest 60m time in history of 6.42 in Clemson

Posted by:
Watch Athletics
Saturday, 11 February 2023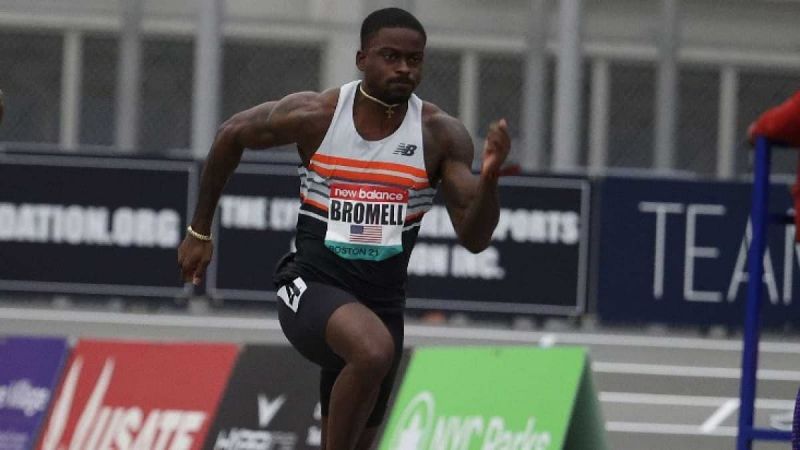 The U.S. sprint star, Trayvon Bromell, established a new personal best and equaled the 6th fastest time in history in the 60m dash at the Tiger Paw Invitational.
The 27-year Bromell produced an exceptional performance by winning the 60m dash in 6.42 seconds at the 2023 Tiger Paw Invitational on the Clemson indoor track on Friday night.
Bromell has dramatically improved his form since last weekend after he was beaten into 2nd place (6.51secs) by his compatriot Noah Lyles at the New Balance Indoor Grand Prix.
The two-time World Championships 100m bronze medalist, Bromell, cruised to a new lifetime best of 6.46 seconds in the semi-final before producing the 6th fastest time in history and a new World lead in the final. He now shares the 6th fastest time in history with Chinese sprinter Su Bingtian and Britain's Dwain Chambers.
Tiger Paw Invitational men's 60m dash results final results
1. Trayvon Bromell New Balance 6.42 PB
2. Marcellus Moore Texas 6.56 PB
3. Sterling Warner-Savage Louisville 6.59
4. Alex Lang NC State 6.61
5. Azeem Fahmi Auburn 6.62
6. Jordan Anthony Kentucky 6.68
Favour Ashe Auburn DNS
Cole Beck Virginia Tech DNS
Tiger Paw Invitational live stream
-->