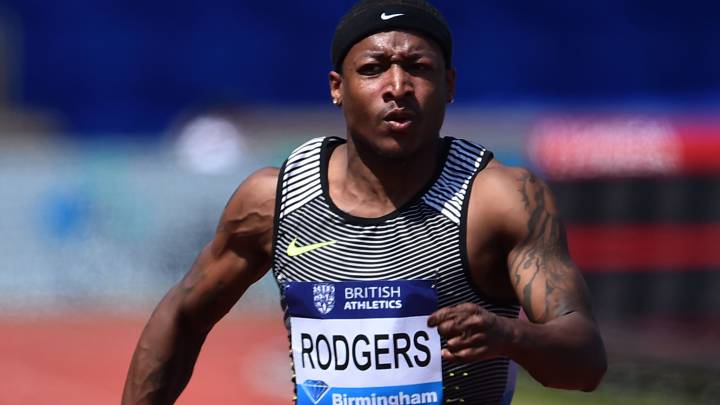 The U.S. sprinter Michael Rodgers was among the highlighted performers at the World Athletics Indoor Tour Silver level meeting in Astana, Kazakhstan, on Monday.
In a compelling men's 60m final, Michael Rodgers got off to an excellent start to the 2023 season in a close battle with Demek Kemp.
Demek produced a better start, but Rodgers managed to close the gap to cross the line with the exact time as Kemp of 6.66 seconds. However, the photo finish showed that Rodgers finished the race just a few Milliseconds ahead of his compatriot.
Watch the men's 60m final video here.
Portuguese sprinter Frederico Curvelo rouned out the top three with 6.75 seconds.
The women's 60m dash final was won by Arialis Josefa Gandulla, a former Cuban athlete, with a new season's best time of 7.18 seconds.
Cuban Roger Iribarne won the men's 60m hurdles in 7.62 seconds, defeating David Yefremov by 0.03 seconds. In the qualification round, Yefremov produced the quickest time of 7.62.
Darya Reznichenko from Uzbekistan won the women's long jump with 6.32m.
Mikhail Litvin from Kazakhstan won the 400m final with 46.41 over Brazilian Alexander Russo (46.74). Marino Bloudek from Croatia took the men's 800m in 1:48.23.
See the complete meet results here.
-->