• Results: Mattoni Ústí nad Labem Half Marathon 2022

Posted by:
Watch Athletics
Saturday, 17 September 2022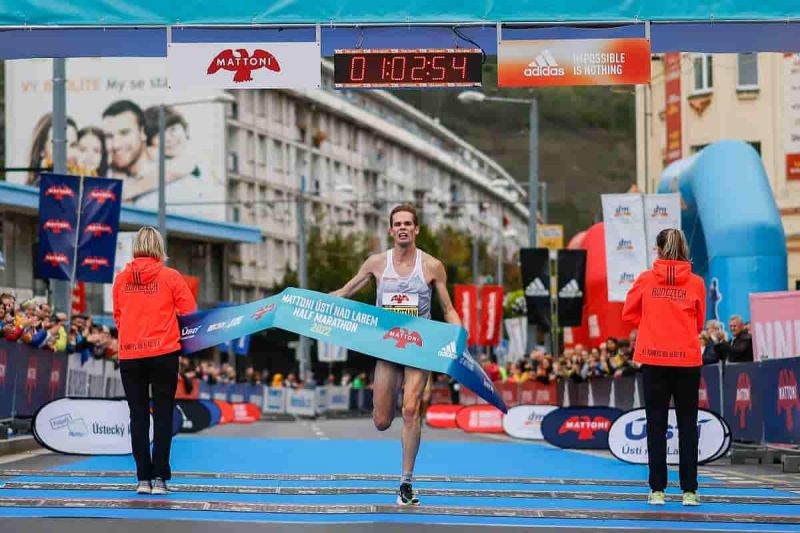 Results for the 2022 Mattoni Ústí nad Labem Half Marathon, a World Athletics label road race. The race took place on Sunday, September 17 in Ústí nad Labem, Czech Republic.
Germany's Sebastian Hendel was the fastest runner among the men, while Ukrainian Valeriia Zinenko dominated the women's race. Despite the cold weather and wind, the flat, fast course brought records to both winners.
Hendel won the men's division in Ústí nad Labem with a new course record time of 1:02:52. "I want to run the Munich Marathon in three weeks, and today I confirmed that I'm prepared," said Hendel. The runner-up, Vitaliy Shafar from Ukraine, finished not far behind the German in 1:03:01.
Zinenko set her lifetime best of 1:10:55 to win the women's race. "I was hoping for the victory, and I ran well. It was a great race with amazing fans, and even the weather was better than it looked in the morning," Zinenko said.
Women's Top Results
1. ZINENKO VALERIA - UKR - 1:10:55
2. MÄKI KRISTIINA - CZE - 1:13:57
3. VEIGERTOVÁ GABRIELA - CZE - 1:16:10
4.GAJDORUŠOVÁ MARKÉTA - CZE - 1:20:24
5. TÝLOVÁ DOMINIKACZE - CZE - 1:20:57
MEN'S TOP RESULTS
1. HENDEL SEBASTIAN - GER - 1:02:52
2. SHAFAR VITALIY - UKR - 1:03:01
3. GAVRIL STEFAN IULIUS - ROU - 1:04:17
4. NOWICKI ADAM - POL - 1:04:36
5. ZEMANÍK JAKUB - CZE - 1:06:41