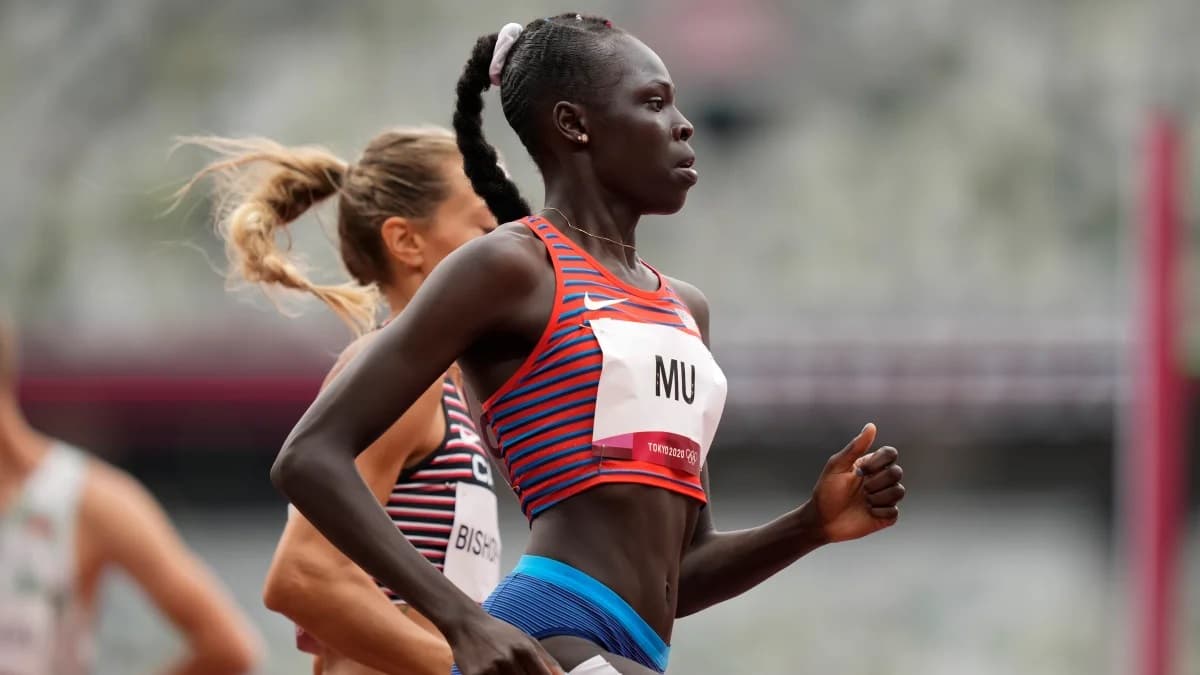 A stellar lineup has been formed for the women's 600m invitational race at the 2022 Penn Relays on Saturday, 30 April. Athing Mu, the 800m Olympic champion, leads the field.
The star-studded includes Ajee' Wilson of the United States, who recently won the World indoor 800m, and Jamaica's Natoya Goule, who was in the final at the Tokyo Olympics.
See Penn Relays Live Stream, results and schedule
The 19-year-old Mu last year set a lifetime best in the 800m of 1:55.04 and clocked the 4th fastest all-time mark in the 600m of 1:24.13 this year in March in Temple, Arizona. Mu also holds an incredible 400m personal best of 49.57 seconds from last year in Hayward Field. Considering her 800m strength and an amazing 400m speed, Mu could potentially threaten the 600m World record of 1:21.77 set by South Africa's Caster Semenya in 2017.
This indoor season, Ajee Wilson, took the global 800m indoor tile. She holds a season's best of 1:25.59 from February . Wilson holds an exceptional 600m PB of 1:22.39, the second-fastest time of all time, from 2017.
Jamaica's best 800m runner Natoya Goule will be in the mix for the top spot as she has a fast 400m PB and is a runner that likes to go out fast.
Other star athletes to compete at Penn Relays on Saturday include Sydney McLaughlin, the Olympic Champion and World record holder in the 400m hurdles, Jamaica's Omar McLeod, and recent Philadelphia Eagles signee Devon Allen. McLaughlin will open her 2022 season with the 100m hurdles.
An estimated 15,000 athletes ranging in ages from 9 to a 100-year-old contestant in the Masters 100 in 298 events from Thursday through Saturday.
Women's 600m Invite Start List
1. Sophia Gorriaran (USA)
2. Jazmine Fray (JAM)
3. Sadi Henderson (USA)
4. Natoya Goule (JAM)
5. Ajee' Wilson (USA)
6. Athing Mu (USA)
7. Nia Akins (USA)
8. Olivia Baker (USA)
-->