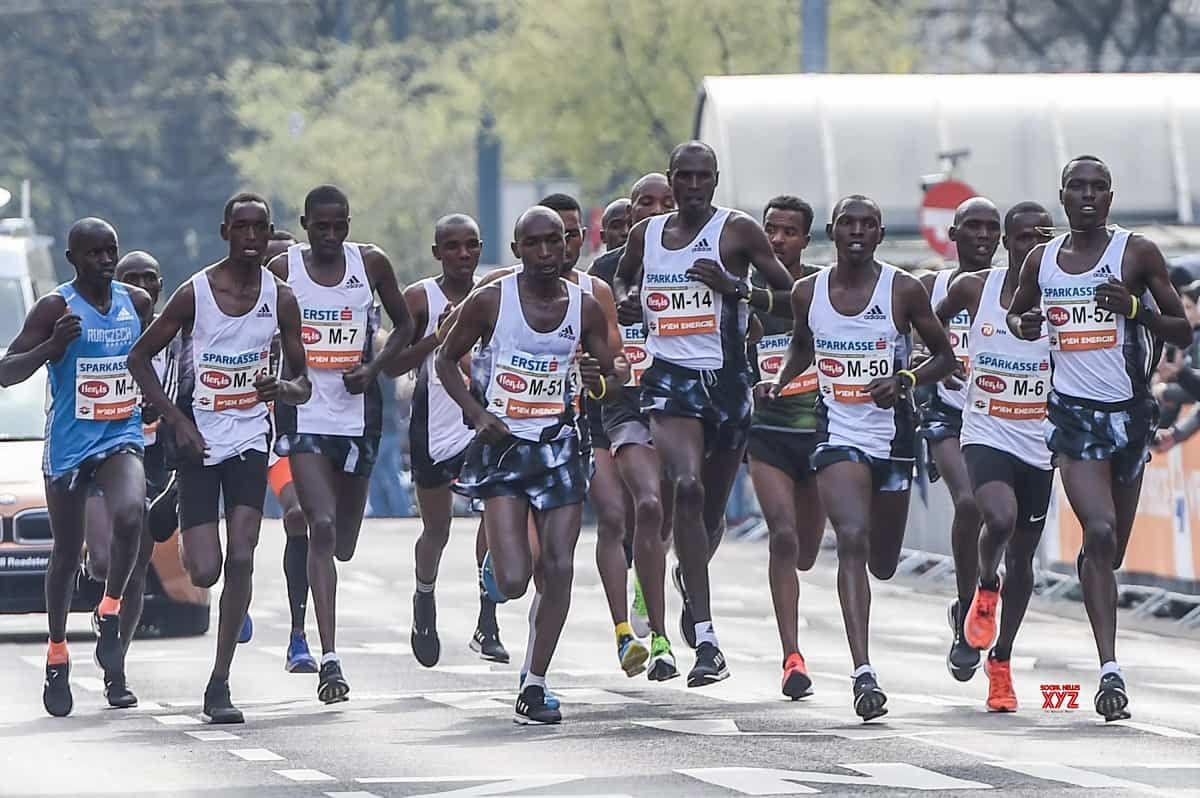 Results, leaderboard, and tracking for the Vienna City Marathon 2022, a World Athletics Label Road Race.
The event takes place on Sunday, April 24 at 9:00am local time (GMT +2). The start line of the Vienna City Marathon is at Wagramer Straße in modern Vienna, close to the "UNO-City", and finishes in the city center in front of the Burgtheater.
Additionally, you can download Vienna City Marathon App to follow your favourite runners and search results.
Top Results Women's Marathon
1. Chepkirui, Vibian (KEN) - 2:20:59
2. Chebitok, Ruth (KEN) - 2:21:03
3. Jerotich, Sheila (KEN) - 2:23:01
4. Soboka, Urge (ETH) - 2:27:13
5. Kilel, Caroline (KEN) - 2:29:29
6. Yator, Viola (KEN) - 2:30:40
7. Omosa, Teresiah (KEN) - 2:31:44
8. Krsinar, Neja (SLO) - 2:35:30
9. Arias, Kellys (COL) - 2:38:28
10. Marame, Chaltu Fikadu (ETH) - 2:38:34
11. Lehonkova, Nataliya (UKR) - 2:38:521
12. Cheruiyot, Bency (KEN) - 2:41:06
13. Gonfa, Fanose Tessema (ETH) - 2:42:28
14. Mazek, Emilia (POL) - 2:43:54
Top Results Men's Marathon
1. Muteti, Cosmas Matolo (KEN) - 2:06:53
2. Langat, Leonard Kipkoech (KEN) - 2:06:59
3. Kibrom, Oqbe (ERI) - :07:25
4. Ndiema, Charles Juma (KEN) - 2:08:12
5.Choge, Raymond (KEN) - 2:08:32
6. Soi, Edwin (KEN) - 2:09:10
7. Kipkemboi, Noah (KEN) - 2:09:55
8. Fufa, Abdi (ETH) - 2:10:32
9. Kipyatich, Abraham (KEN) - 2:10:51
10. Chesire, Mike (KEN) - 2:11:32
11. Kiptoo, Dickson (KEN) - 2:12:35
12. Serem, Victor (KEN) - 2:14:50
13. Ketema, Lemawork (AUT) - 2:15:42
-->