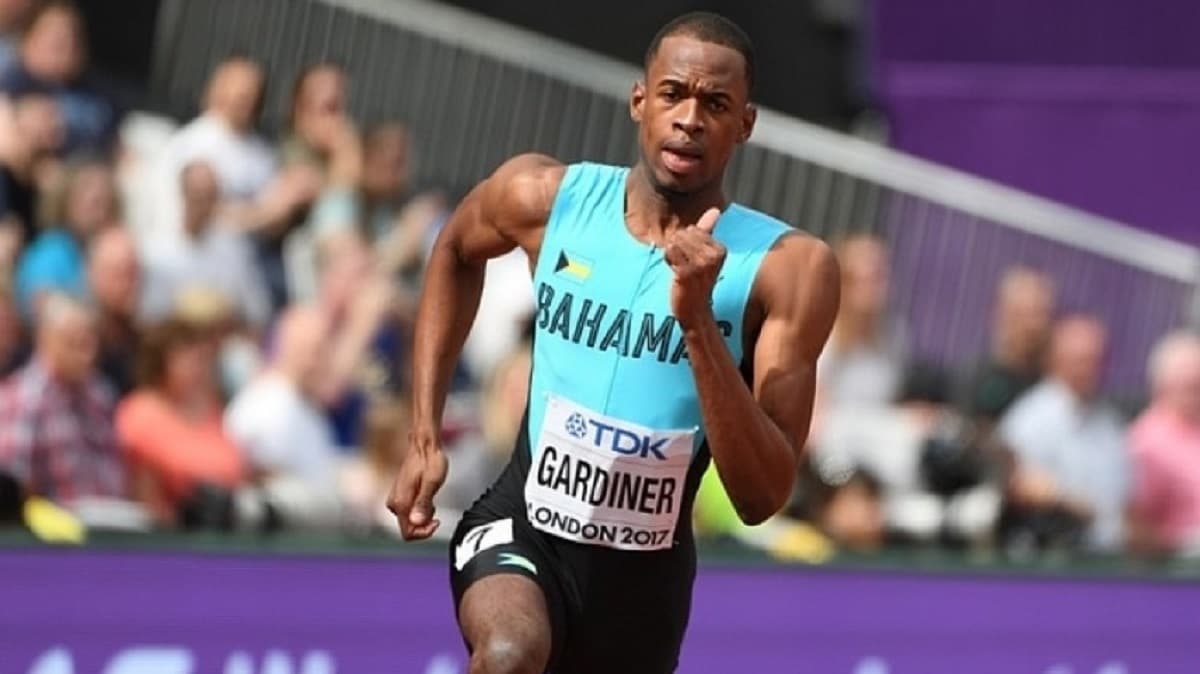 Olympic Champion Steven Gardiner posted a world-leading time of 44.22 seconds to win the men's 400m at Saturday's LSU Alumni Gold meeting in Baton Rouge, Louisiana.
It was the first 400m race for the Bahamian athlete since winning Olympic gold in Tokyo last summer.
Gardiner clocked a world-leading 400m after running two solid outdoor 200m races earlier this year; 20.28sec (+0.6m/s) sec on March 18 in Carolina and 20.79sec running into strong -4.7m/s headwind in Devonshire on April on April.
Gardiner, who is getting ready to defend his global title in Oregon this summer, bettered the previous world lead held by USA's Michael Cherry by 0.06 seconds.
American Vernon Norwood ran 44.59 seconds to take second place in his season debut, setting his 4th best time in his career.
Matthew Hudson-Smith from Great Brittain was third with 44.61 seconds, while USA's Tyler Terry went across the finish line in 4th in 45.00.
Men's 400m top results
1. Steven Gardiner Adidas - 44.22
2. Vernon Norwood New Balance - 44.59
3. Matthew Hudson-Smith Unattached - 44.61
4. Tyler Terry Tiger Olympians - 45.00
5. Nathan George Athletics Canada - 46.07
6. Eugene Omalla SE Louisiana - 46.83
7. Gerson Pozo SE Louisiana - 47.00
8. Daniel Harper Athletics Canada - 47.24
See the complete meet results here
-->