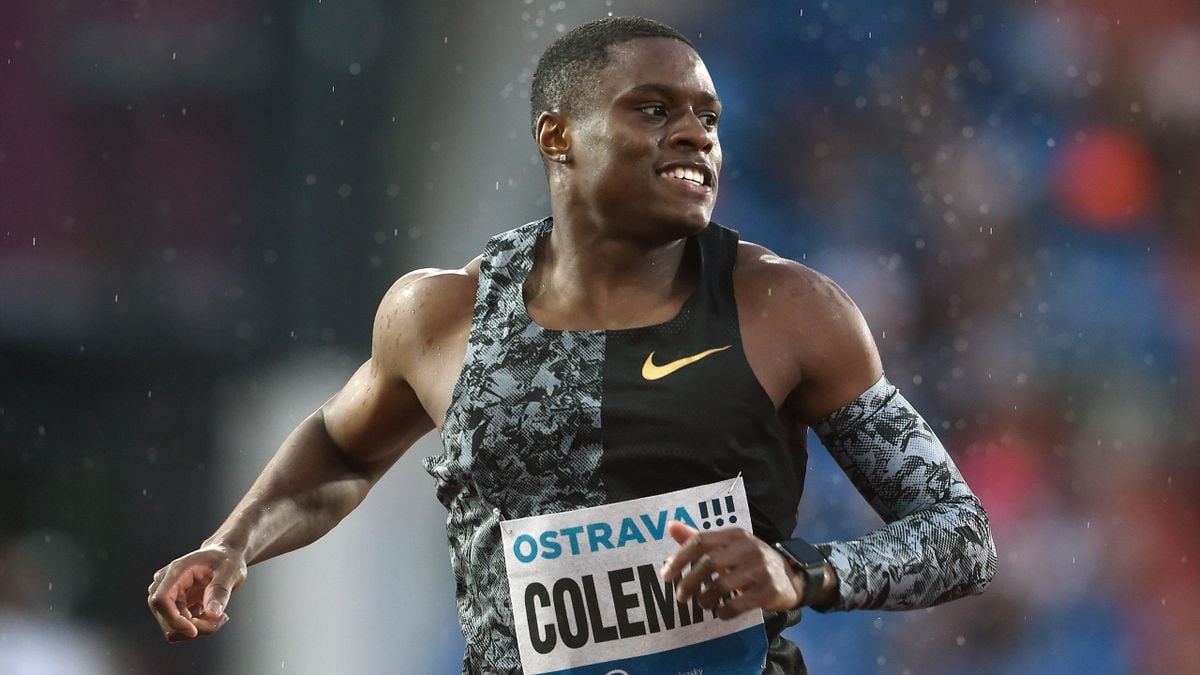 Defending world 100m champion Christian Coleman sizzled 19.92 seconds (wind +0.5 m/s) to set the third-fastest time this year in the World at the Kentucky Invitational in Lexington on Friday (22).
In his only second outdoor race this year Coleman clocked his fastest time since the 2019 season when he posted 19.91 seconds. Meanwhile, Lance Lang from the University of Kentucky ran 20.30 to take second place, with his teammate Dwight St Hillaire finishing third in 20.38.
The World leader in the men's 200m is Fred Kerley with 19.80 seconds. Michael Norman is the second-fastest performer this year with 19.83.
Men's 200m results from Kentucky Invitational
1. Christian Coleman NIKE 19.92
2. Lance Lang Kentucky [SO] 20.30
3. Dwight St Hillaire Kentucky [SR] 20.38
4. JP Vaught Centre [JR] 20.66
5. Jacob Smith Kentucky [JR] 20.76
6. Brian Faust Kentucky [JR] 20.82
7. Tai Brown Kentucky [JR] 20.84
8. Kennedy Lightner Kentucky [SO] 20.91
9. Rodney Heath Jr. Kentucky [FR] 21.00
10. Myles Anders Kentucky [SR] 21.37
Elsewhere, Abby Steiner of Kentucky resumed her amazing outdoor season with another storming run after clocking 22.05 seconds (wind +0.5 m/s) to claim the women's 200m at the 2022 Kentucky Invitational.
The NCAA indoor champion's time is the 3rd fastest time in NCAA history, and the 3rd fastest clocking in the world this year.
Women's 200m results from Kentucky Invitational
1. Abby SteinerKentucky [JR] - 22.05
2. Karimah Davis Kentucky [JR] - 23.10
3. Megan Moss Kentucky [SO] - 23.48
4. Dajour Miles Kentucky [SO] - 23.54
5. Shadajah Ballard Kentucky [SO] - 23.60
6. Kenisha Phillips Austin Peay [SO] - 23.61
7. NaAsha Robinson Unattached [SR] - 23.62
8. Quantasia Perry Eastern Kentucky [SR] - 23.88
9. Teliyah James Murray State [SO] - 23.95
10. Hannah Malone Murray State [SO] - 23.99
-->